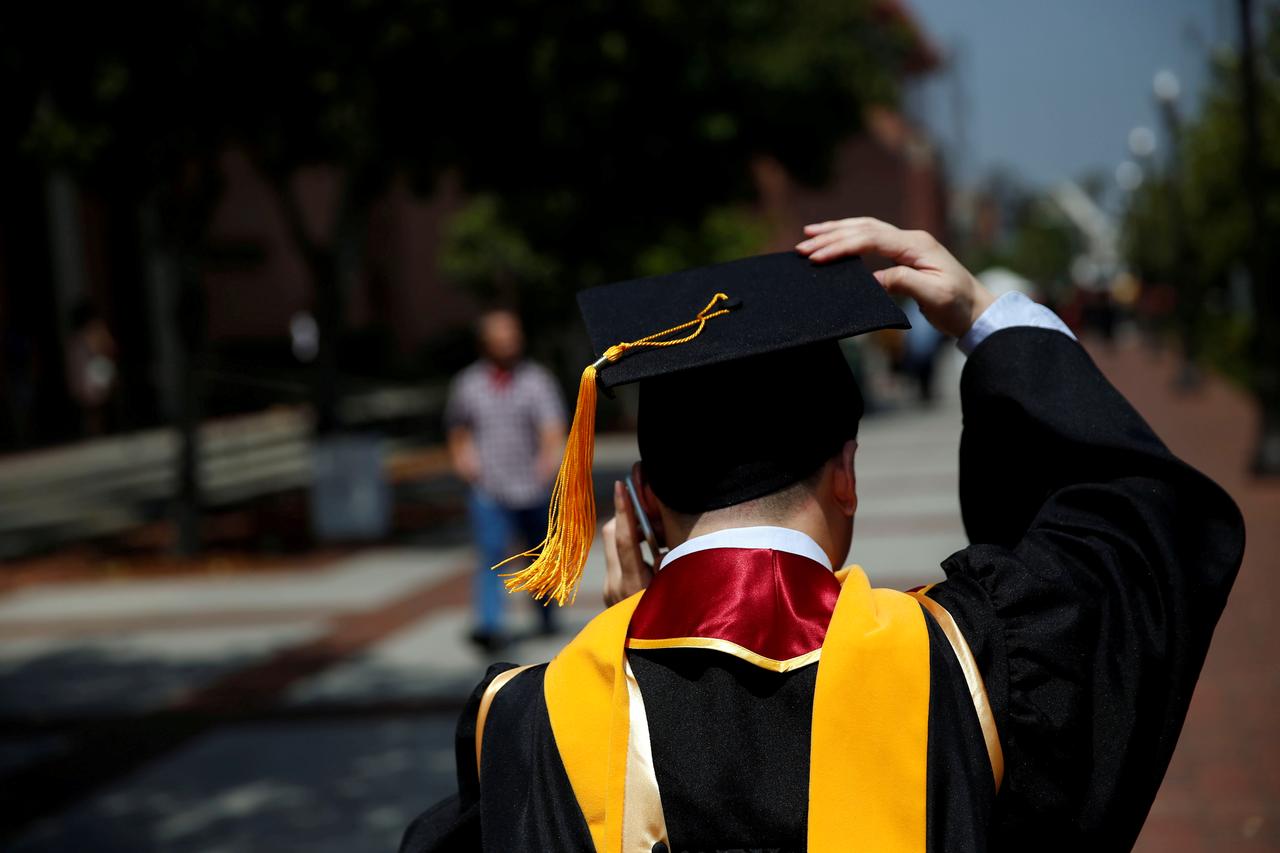 ---
KARACHI:
As educational institutions remain closed amid the coronavirus pandemic, universities across the country have shifted their classes online. But in a first on Saturday, Habib University went virtual for its convocation ceremony too, awarding degrees to 185 students.
The event was streamed online on Youtube and Facebook, with faculty, parents of graduating students, alumni, staff and others logging in to witness it.
The online convocation was part of the varsity's approach to continue all academic and other activities in the face of the pandemic and marked the awarding of degree to 39 electrical engineering graduates, 44 computer science graduates, 45 communication studies and design graduates and 57 social development and policy graduates.
Speaking on the occasion, Sindh Governor Imran Ismail encouraged the graduating class to continue to come forth with new ideas to benefit the nation. Habib University president Wasif Rizvi said that what the graduating batch had experienced over the past five months should be an inspiration for them to imagine a different world. "Cure your cynicism with passion and sincerity, challenge the ugliness and destruction with grace and beauty. Address laziness, indifference and incompetence with… vigor and excellence and tackle exploitation and avarice with… goodness and service," he said.
"Make sure that from this day forth you live life to the full. Make every attempt to keep learning [and] adding to your knowledge," renowned oncologist and researcher Dr Azra Raza told the students.
Meanwhile, Habib University chancellor Rafiq M Habib told the students, "You have shown you are ready to face the new world by your commitment and the will adopt to these uncertain circumstances."
Published in The Express Tribune, July 19th, 2020.
COMMENTS
Comments are moderated and generally will be posted if they are on-topic and not abusive.
For more information, please see our Comments FAQ