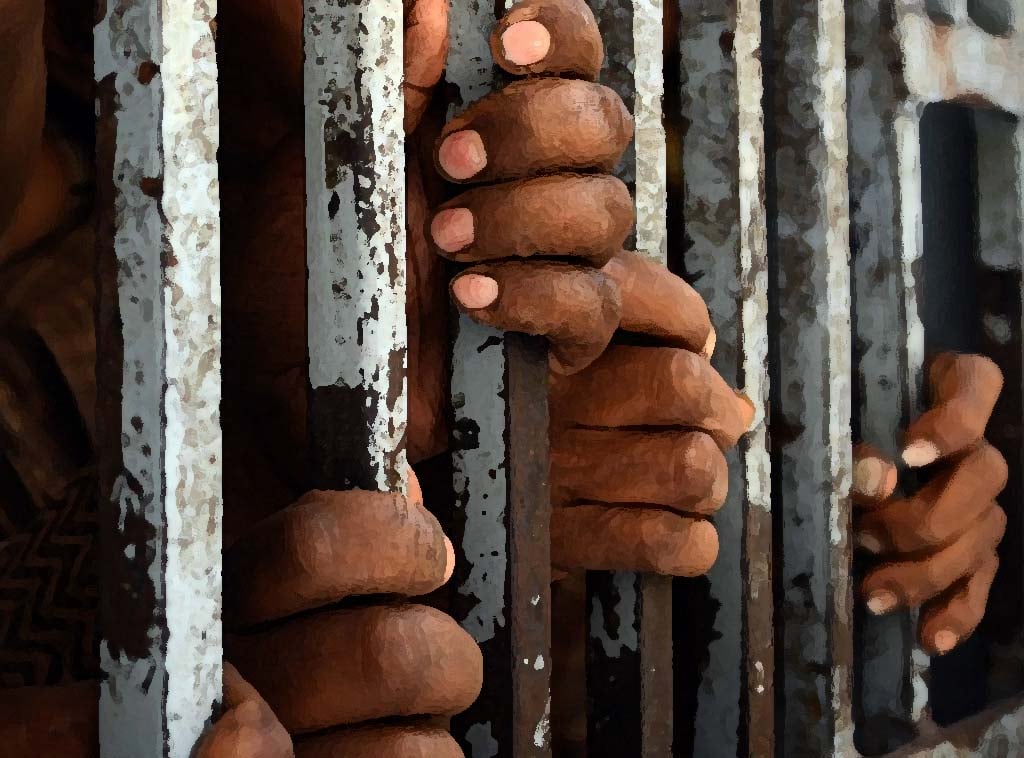 ---
KARACHI:
As the province saw its virus tally cross 100,000 cases on Thursday, the total number of prisoners infected with coronavirus in Sindh reached 1,363.
Of these, 1,091 cases - and one death - emerged from the Karachi Central Jail, where at least 310 prisoners are currently quarantined after testing positive for the virus while 780 have recovered to date.
The prison appears to be experiencing another outbreak, less than two weeks after the prisons department decided to remove the ban on prisoners' families visiting them in jail during the pandemic - albeit only under strict precautionary measures. The decision was following a drop in active coronavirus cases at the Central Jail. At the time, only about 50 inmates still affected by the virus remained in the quarantine facility while the vast majority of those infected had recovered.
Meanwhile, after samples were tested from 206 staff members at the jail, 17 were found to have contracted Covid-19 while 15 have recovered.
Meanwhile, in Sukkur Central Jail - which has a population of 1,325 inmates - as many as 112 prisoners have tested positive for the virus.
Jail authorities are now re-testing inmates and providing them with preventive equipment, including gloves, masks, sanitisers and soap.
When the virus made its presence known in Sindh, prison authorities had voiced fears of a catastrophic outbreak in the jails, pointing out that the overcrowding and confined quarters meant that a single infected prisoner could rapidly infected hundreds of other inmates.
As a result, they instituted several precautionary measures, including restricting prisoners' families from visiting them, installing disinfectant gates and additional wash basins, providing sanitary products to inmates and ensuring thorough cleaning of the jail premises. Furthermore, prisoners were transferred to less-populated jails, while those testing positive for the virus were isolated.
COMMENTS
Comments are moderated and generally will be posted if they are on-topic and not abusive.
For more information, please see our Comments FAQ