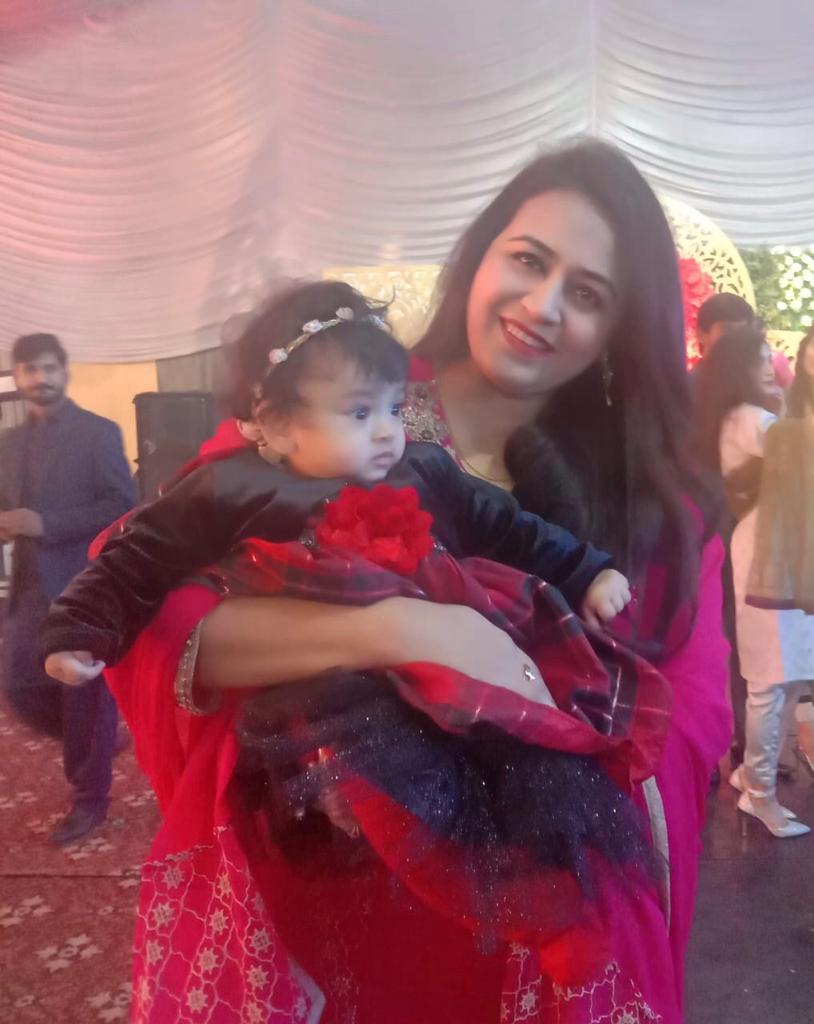 ---
Social media activist and journalist Ali Salman Alvi has been taken into custody over allegedly killing his wife and giving it the colour of a suicide. Ali Salman denied charges filed against him even after completion of eight-day physical remand in police custody.
In this regard, the Airport police station SHO Jawad Shah told The Express Tribune that the suspect has rejected all allegations against him. Shah said that police interrogated the journalist for eight days but he kept claiming that he was innocent.
The alleged case of domestic abuse endured by Ali Salman's wife, Sadaf Zahra, was brought into attention on social media via a Twitter thread that left the users livid. Many micro-blogging website users among celebrities raised their voice against the injustice and called for justice. A hashtag, #JustcieForZahra, started trending on Twitter.
Celebrities such as Osman Khalid Butt, Ushna Shah and Ali Gul Pir took to Twitter and condemned the brutal act.
Osman Khalid Butt found the news heartbreaking. "I don't have the words."
Ushna Shah was 'heartbroken and livid!'
Ali Gul Pir shared an old thread on domestic abuse by the victim herself and wrote, "This lady spoke up about domestic abuse and told "her friend's" story of abuse at home. Days later, she was allegedly killed by her husband who is now arrested. When someone speaks up about abuse, we must support them. This is what happens when we say "bardasht kero."
Digital rights activist Nighat Dad also shared her two cents.
"Sadaf who did an entire thread on domestic violence was a victim of domestic abuse herself and on June 29th her dead body was found at her place. In the same thread, she said she will be participating in #AuratMarch for herself, her daughter & future generations. Read and weep," she tweeted.
Minister for Human Rights Shireen Mazari said that a bill for domestic violence will be tabled in the National Assembly. "
"The Domestic Violence (Protection and Prevention) Bill 2020 prepared by MOHR and approved by CCLC and Cabinet will be tabled today in NA. Our Senior Citizens Bill has been with the NA Standing Committee on HR since before the Pandemic restrictions. Hoping it is expedited soon," she shared.
Backstory:
On Wednesday, Salman was presented in a local court after completion of his physical remand and the sessions judge sent him to Adiyala Jail on judicial remand, till the next hearing of the case.
SHO Shah said that they carried out the post-mortem of the victim and also collected evidence, however, the report has yet to come. The reports of autopsy and the forensic laboratory in Lahore would disclose the real cause of the victim's death. He added that the police would carry out the investigation on merit.
The victim's sister Mahwash had stated in her complaint that Salman called her from her sister's phone and said that he was "ruined" and that Sadaf had done something to herself.
The complainant, along with her husband and mother, rushed to the victim's home where they found the suspect standing at the main door while the rest of the doors were locked from inside.
She added that the suspect then led them to their room where they found Sadaf's body hanging from the ceiling fan by a bed sheet tied around her neck and a ladder lying on the ground.
Have something to add to the story? Share it in the comments below.