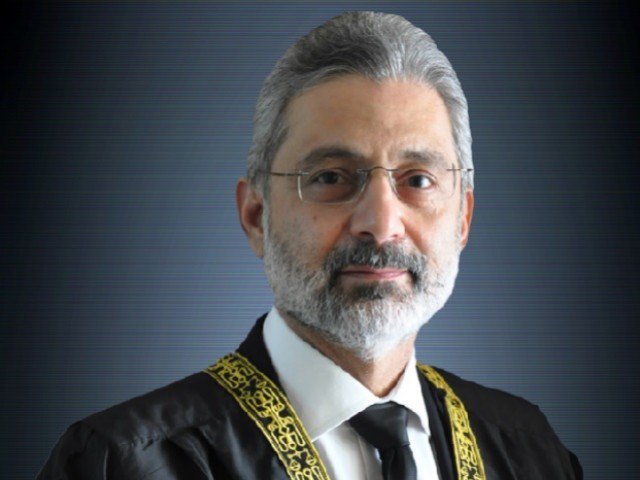 ---
ISLAMABAD:
Maulvi Agha Iftikharuddin Mirza – accused who had uttered abusive/derogatory words against the institution of judiciary and judges especially Justice Qazi Faez Isa – tendered an unconditional apology in the Supreme Court.
In response to the Supreme Court notice, Mirza submitted an unconditional apology wherein he surrendered himself at the mercy of the court. The apology stated that the deponent in a private meeting unintentionally uttered some words against the judiciary and judges. "Deponent has lots of regret and feels sorry for these words as he seeks unconditional apology and surrenders himself at the mercy of court," the apology said.
The deponent further clarified that neither his conversation was recorded nor made viral on social media with his consent or knowledge. The apex court will resume hearing of the case on July 2.
Meanwhile, an anti-terrorism court on Tuesday approved a seven-day physical remand of Mirza who is already in the custody of the Federal Investigation Agency (FIA).
Last week, Chief Justice of Pakistan Gulzar Ahmed had taken suo motu notice of the footage doing the rounds on social media a day after Justice Isa's wife Sarina Isa filed an application at Islamabad's Secretariat Police Station to register a first information report (FIR).
Sarina had complained that her husband had received a death threat via a video in which the intimidator – Maulvi Mirza – could be heard saying: "Isa should be shot publicly."
"Whoever is caught in embezzlement, whether it be Faez Isa or anyone else, should be executed through a firing squad. Those who indulge in such activities must be hanged and the entire city should be invited to watch it," the person in the video said.
"People should be asked to come to Fawara Chowk [in Rawalpindi] to see someone was being hanged," he added.
Sarina claimed that many powerful people were not happy with her husband and she suspected the death threat was in continuation of what they have been facing.
Justice Isa faced a presidential reference on misconduct, but a 10-judge bench of the Supreme Court on June 20 quashed it.
However, the apex court directed the Federal Board of Revenue to continue with its proceedings in three offshore properties owned by the wife and children of the judge.