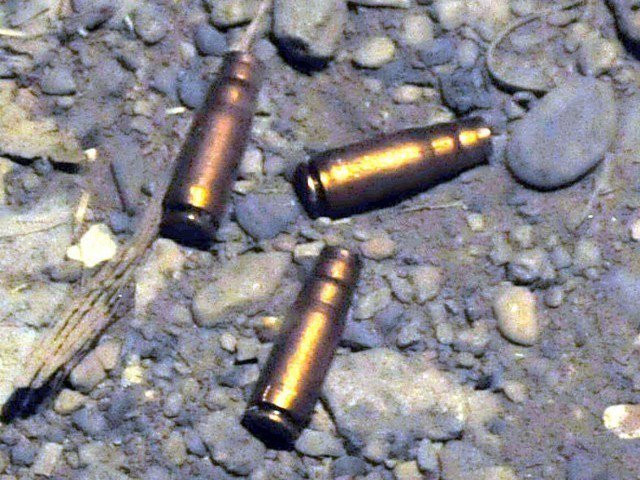 ---
KARACHI: The Larkana police claimed on Thursday that Agha Ishtiaq Khan Pathan, a close relative of Sindh Assembly speaker Agha Siraj Durrani, was murdered on the instructions of his own son.

At a press conference, the investigation officer, Muhammad Kaleem, claimed that Pathan, a former irrigation engineer and landlord, was shot dead by two gunmen hired by his son, Safwan, on June 2.

The armed assailants had intercepted Pathan's car on Daro Jakhro Link Road within the jurisdictions of Deccan Police Station and opened fire at him.

A day later, Pathan's other son, Imran, had filed an FIR against two unknown assailants.

Durrani had taken notice of the murder and sought an investigation report, while the Larkana DIG had formed a joint investigation team, headed by Kaleem and comprising Central Intelligence Agency in-charge Barkat Korai, SHO Asad Pathan and Sartaj Jagrani.

Based on geo-fencing and other evidence, the police arrested a suspect, who turned out to be Pathan's employee. The suspect stated that the deceased's son, Safwan, was involved in the murder.

Further investigation revealed that Safwan had hired the assassins, namely Shehzado and Abdul Ghafoor Rind, paying them Rs400,000 and agricultural land for killing his father.

Shehzado and Rind reportedly confessed that they were paid Rs100,000 in advance for the murder, while Safwan allegedly admitted that he wanted his father's property and was worried about not getting his share.

Kaleem added that other suspects in the case were on the run and the police were carrying out raids to arrest them.
COMMENTS
Comments are moderated and generally will be posted if they are on-topic and not abusive.
For more information, please see our Comments FAQ