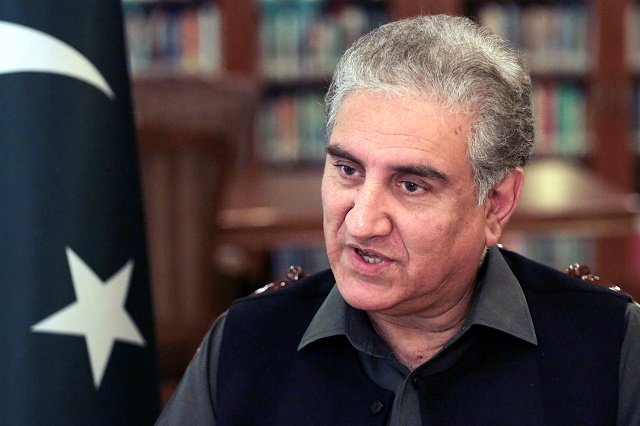 ---
Foreign Minister Shah Mahmood Qureshi on Saturday said lasting peace and stability in Afghanistan is essential for the development of the entire region.

The foreign minister met Special Envoy of Pakistan to Afghanistan Ambassador Muhammad Sadiq in Islamabad and said Pakistan played a constructive role in the Afghan peace process, adding that the international community is also acknowledging its efforts.

"Pakistan will continue to play a vital role in ensuring peace and stability in the region," the foreign minister added.

The meeting also discussed matters related to the Afghan peace process, as well as regional peace and stability.

Pakistan welcomes three-day Eid ceasefire between Taliban, Afghan govt

Earlier this year, Pakistan welcomed a three-day ceasefire between the Taliban and the Afghan government on the occasion of Eidul Fitr.

Taliban spokesperson Zabihullah Mujahid took to microblogging website Twitter and declared a ceasefire solely for Eid festivities. He told the Taliban not to carry out any offensive operations and only to defend if action is taken against them.

"Do not carry out any offensive operations against the enemy anywhere, if any action is taken against you by the enemy, defend

President Ashraf Ghani welcomed the announcement. Ghani said he instructed the Afghan National Defense and Security Forces (ANDSF) to follow the three-day truce and to defend if attacked.yourself," he wrote.