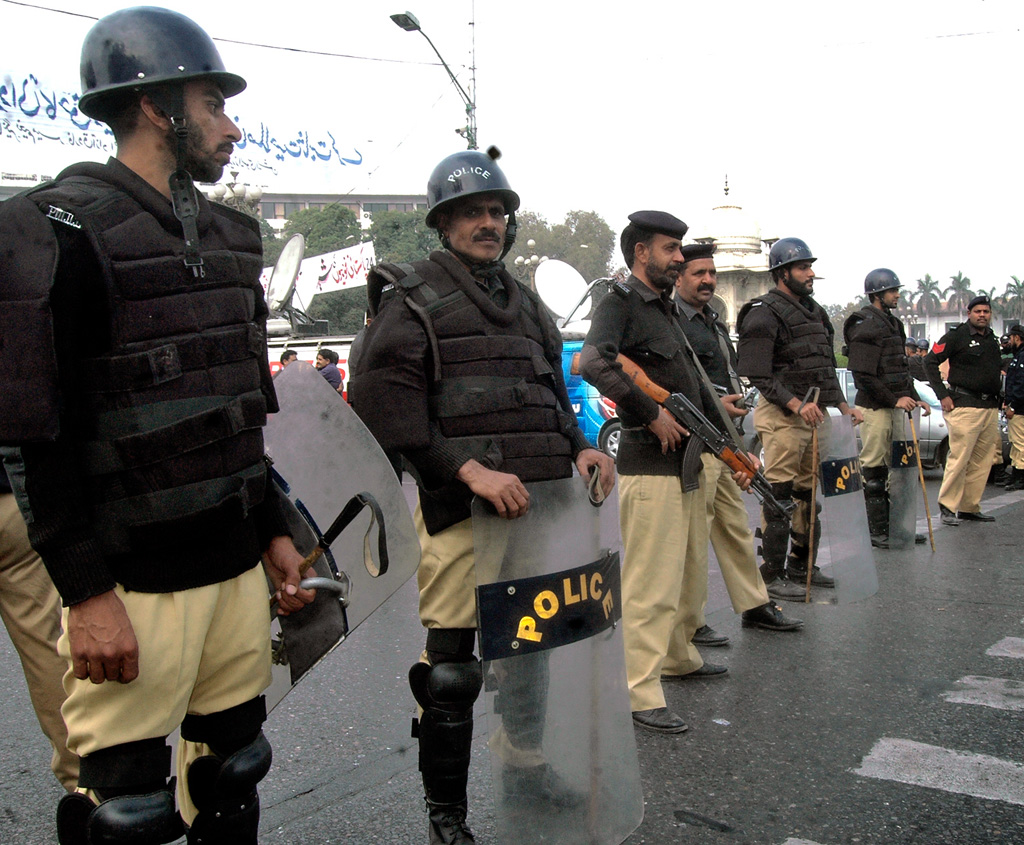 ---
LAHORE: The personnel of Punjab Police have started bearing the brunt of the coronavirus disease owing to flawed policies of the government and top brass of the force.

The department continues to ignore World Health Organisation (WHO) guidelines for proper sanitisation and use of Personal Protective Equipment (PPE), while deploying police personnel for the ongoing lockdown and other Covid-19 preventive efforts. On Tuesday, a Deputy Superintendent of Police (DSP) of CIA Civil Lines, Amir Dogar, passed away because of the novel coronavirus.

He was undergoing treatment in a hospital for the last few days. The victim was survived by a son and two daughters.

The former DSP's father passed away a month ago, while his mother also breathed her last a few days ago.

Moreover, the deceased's brother was also undergoing treatment, in critical condition, at a hospital.

The same day, Lahore Senior Superintendent of Police Operations (SSP) Faisal Shahzad also tested positive for Covid-19 and went into self-isolation for treatment.

A day earlier, Punjab DIG Operations Sohail Akhtar Sukhera was also reported as a confirmed patient of Covid-19. During last week, two other senior officers of Lahore police, SP Security Bilal Zafar and SP Toheem Memon, were also reported to be suffering from Covid-19.

Another senior officer, SSP Admin Malik Liaqat, resumed office after recovering from the disease. Lahore CCPO Zulfiqar Hameed said that so far 114 officials of Lahore police had been quarantined due to coronavirus, while 74 had resumed duties after recovery.

Throughout Punjab Police, over 650 officials had tested positive, while tests reports of thousands of suspected cases were awaited.

The figures and details were too alarming as the confirmed cases had increased over 215 times in just two months. The first three cases in Punjab Police were reported in the first week of April. Secondly, there was no police establishment, district or region where positive cases had not been reported.

Steps needed to address issue

Police were on the front line during the execution of lockdown restrictions to curb the coronavirus threat.

The government and top brass of the police must abandon their indifferent attitude and lethargic approach towards the personnel who are bearing the brunt of the pandemic, and take concrete steps to improve the situation.

Provision of PPE

The government, on an urgent basis, should ensure provision of PPE. The equipment should be provided to every official deployed on duty.

Punjab Police commanders should arrange the much needed equipment from the department's means or through a crowd funding approach, as they did in the past for other projects. 

Published in The Express Tribune, June 4th, 2020.