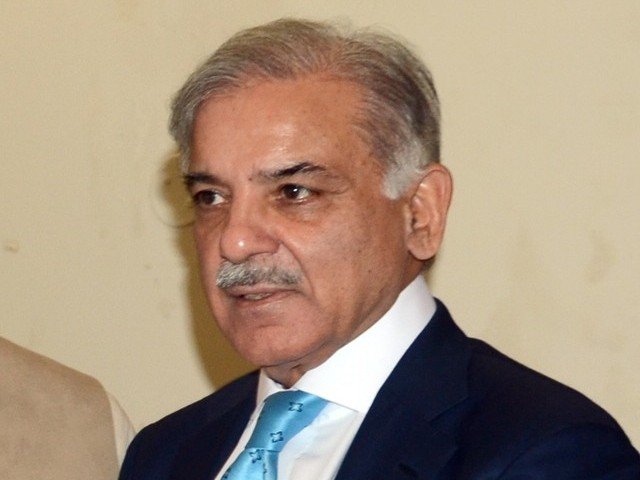 ---
LAHORE:

The Lahore High Court (LHC) on Wednesday granted anticipatory bail to National Assembly Leader of Opposition Shehbaz Sharif and stopped the top graft buster – the National Accountability Bureau (NAB) – from arresting Shehbaz till June 17 in connection with its probe into two graft cases.

Shehbaz moved the LHC on Monday – a day before his interrogation by NAB's combined investigation team (CIT) in Lahore. The CIT was supposed to record the PML-N president's statement in assets beyond means and money laundering cases.

According to a report quoting NAB sources, the ant-graft watchdog needed Shehbaz's statement to bring the cases to their logical conclusion. NAB team had also provided Punjab former chief minister with a detailed questionnaire as per its standard operating procedure (SoPs).

However, Shehbaz on Tuesday skipped NAB hearing, citing health concerns – a move that was followed by high drama with a NAB team raiding the opposition leader's residence at Lahore's Model Town.

The NAB team accompanied by a large contingent of police personnel remained outside Shehbaz's residence for about two hours, cordoning off roads leading to that place.

A few officials had also gone inside the house. After finding that Shehbaz was not in his residence, the team had left the venue but waited outside it till late night and continued their search in the morning.

On Wednesday, an LHC division bench, headed by Justice Tariq Abbasi, heard the pre-arrest bail plea of Shehbaz. Several prominent PML-N leaders were present in the courtroom to show support to their leader. Some leaders and workers were not allowed to enter the court premises.

After hearing arguments of both the parties, the bench granted bail to Shehbaz till June 17, while asking him to submit a surety bond worth Rs500,000.

Earlier, NAB officials looking for the PML-N president stopped the car of PML-N Punjab President Rana Sanaullah near Hall Road chowk, suspecting that Shehbaz was also present in the vehicle. Sanaullah was on his way to the court.

Shehbaz had earlier sent a letter to NAB chairman citing health concerns with regard to his personal appearance at the bureau's office. He also had written a letter to the CIT head.

"It's a matter of public knowledge that spread of pandemic (Covid-19) is at its peak nowadays. It has been widely reported in media that some officials of NAB working at the above-said premises have also unfortunately been tested positive," Shehbaz had said in his letter.

References, investigations and inquiries

Shehbaz – also three times former Punjab chief minister – has been facing a number of graft cases, investigations and inquiries initiated by NAB.

In his LHC petition, Shehbaz contended that on October 31, 2017 a complaint was made to various authorities including NAB chairman against management of the public limited companies in Punjab. The complaint claimed that the companies were incorporated and operated in violation of the Constitution.

On November 15, 2017, NAB director general ordered an inquiry into the complaint "in a slipshod and mechanical manner, without application of judicious mind.

On January 10, 2018, the director general passed an order under section 18(C) of NAO 1999 for an inquiry into against management/officers/officials of Punjab Land Development Company (PLDC), management /owners of M/s Lahore CASA Developers (JV) and officers/officials of the Lahore Development Authority (LDA) in Lahore's Ashiana housing scheme.

Shehbaz said the above said order was passed on the basis of an anonymous complaint and neither the complaint nor the order for inquiry mentioned name of the petitioner [Shehbaz Sharif] or his office "yet under its cover", NAB officials embarked upon "a fishing and sniffing expedition" against him.

On October 5, 2018, when Shehbaz appeared before a NAB team in response to call up notice in the matter of Saaf Paani Company but he was arrested in Ashiana case.

During his 64 physical remand, the PML-N chief was also arrested in Ramzan Sugar Mills/Construction of Sullage Carrier case. He was still in NAB's custody when NAB authorized yet another inquiry against the petitioner and others in assets beyond means case.

Later, the petitioner was granted bail after arrest in both the above said cases but just after one week's time of his bail, NAB put his name in the Exit Control List (ECL) – the country's no-fly list.

"The petitioner assailed the above said memorandum February 21, 2019 before this court and his petition was allowed." He contended that NAB served him another call up notice requiring his appearance before the CIT on April 17, 2020.

Shehbaz said he did not appear before NAB team in view of his ill health and lockdown. Later NAB again issued call up notice requiring his presence on April 22, 2020.

"However, hectic efforts were made and a comprehensive reply was submitted within time with an assurance of personal appearance after the holy month of Ramazan subject to lifting of lockdown.

Later, the petitioner appeared before the CIT whereupon he was interrogated for about 2:00 hours, however, he could not be confronted with any evidence worth name on record to show any act of commission or omission by him to attract the mischief of any offence under NAO 1999.

"That now the petitioner has again been served with a call up notice for June 2, 2020 requiring his personal appearance and written reply before CIT," it added.