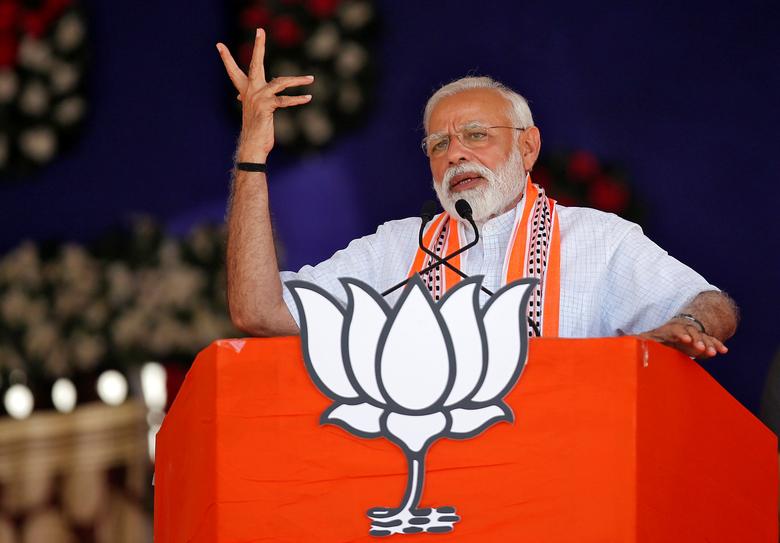 ---
LAHORE: Governor Punjab Chaudhry Mohammad Sarwar said that Narendra Modi has emerged as the biggest enemy of peace and Indian federation.

The governor expressed these views after meeting Pakistan Tehreek-e-Insaf (PTI) Azad Jammu and Kashmir (AJK) leader Mirza Abubakar Jarral in Governor House Lahore on Thursday.

"RSS inspired Modi has pursued jingoism which has put peace of whole region on stake," he said. The governor maintained defense of Pakistan is in strong, responsible and brave hands.

"We will not only give befitting response to India in case of act of aggression, but will also not allow them to alter demographics in Jammu and Kashmir," he said.

The governor continued that international institutions should take strict notice of barbarian state terrorism of India in Jammu and Kashmir.

"They should not be blindfolded on acts of inhumane violence in the Kashmir Valley," he said.

He highlighted that Pakistan has always insisted on solving bilateral issues through mutual dialogue.

"However, our desire for peace must not be taken as our weakness," he said. "We will not only defend our frontiers, but will also continue peaceful diplomatic and political support of our Kashmiri brothers and sisters," he added.

The governor asserted that state and non-state actors are not stripping Indian minorities of their basic human rights, but also taking away their right to live.

Published in The Express Tribune, May 28th, 2020.