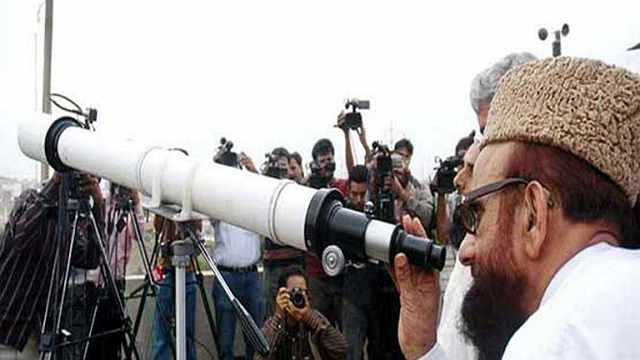 ---
The Central Ruet-e-Hilal Committee is scheduled to meet in Karachi today for Shawwal moon sighting.

The sighting will signal the commencement of this year's Eidul Fitr.

Chairman of the Committee, Mufti Muneebur Rahman will preside the meeting.

The meetings of Zonal and district Ruet-e-Hilal Committees in their respective areas will also be held.

As of yet, the Shawwal moon has not been sighted in Saudi Arabia and the kingdom will celebrate Eidul Fitr tomorrow May 24.