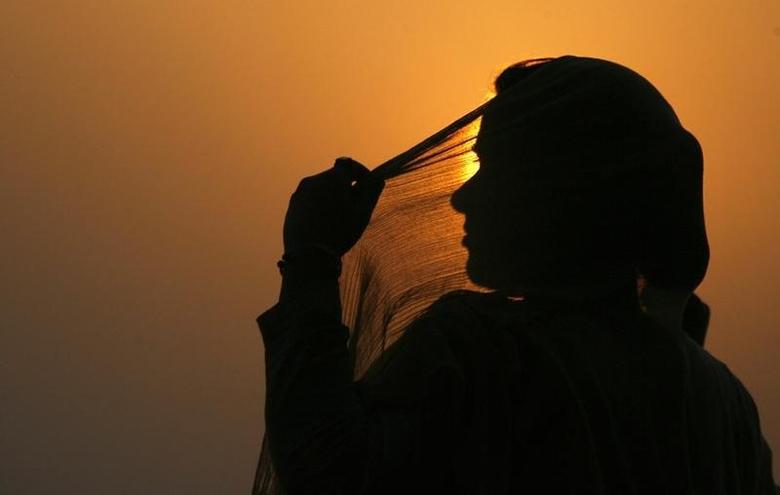 ---
FAISALABAD: To avenge alleged domestic abuse and everyday quarrel at home, a woman, along with her accomplices, cut her husband's throat and threw his body in the bushes.

Allah Dutta, a resident of Abadi Tower Stopwali, Chak No 223GB, told The Express Tribune that his 33-year-old brother Hassan was married to Tahira Bibi. "The couple often quarreled over trivial matters at home," he told police.

He alleged that the accused Tahira took the victim Hassan with her to harvest wheat in the early hours of Monday where she, along with four unidentified men, cut Hassan's throat and put a rope around his neck and threw his body in the bushes near a pool of water.

Seeing his body, the villagers informed the area police. City Tandlianwala police took the body into their custody and handed it over to Allah Dutta after postmortem. Police arrested the wife of the deceased and registered cases against the woman and her unidentified accomplices.

Meanwhile, a six-month-old baby fell from his mother's lap and was killed during a quarrel between the victim's parents at a clinic.

Faisal, a resident of Burewal, was married to Iqra Bibi five years ago. The couple had a 6-month-old son named Saeed. Reportedly, Faisal used to physically abuse Iqra and often force her out of their house due to which she was living at her parent's house.

On Wednesday, Iqra took Saeed to a doctor's clinic to get medication where she was confronted by her husband. The couple began to quarrel during which Faisal attempted to snatch the child from Iqra. As a result of the incident, the child fell to the ground, sustained serious head injuries and was killed on the spot.

Iqra informed the police about the situation on which police reached the spot and took the body of the child into custody before starting investigation against the accused.

Published in The Express Tribune, May 14th, 2020.
COMMENTS
Comments are moderated and generally will be posted if they are on-topic and not abusive.
For more information, please see our Comments FAQ