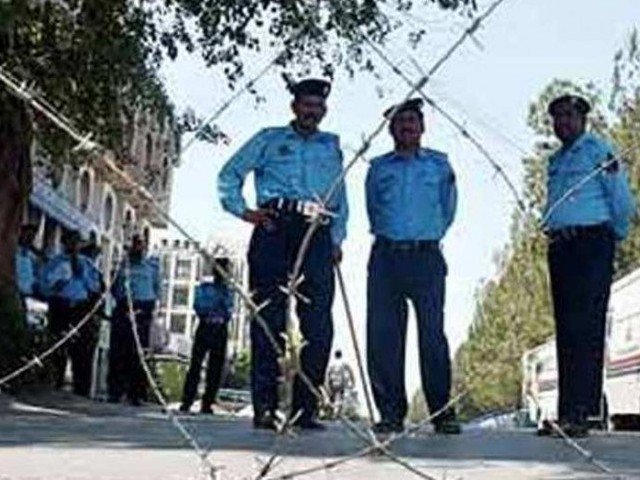 ---
ISLAMABAD: An investigation officer (IO) of the Islamabad Police will face a departmental inquiry for his alleged role in the illegal occupation of a plot as the top court raised questions over the credibility of police investigations in the federal capital.

This was directed on Tuesday by a two-member bench of the Supreme Court (SC), headed by Chief Justice Gulzar Ahmed and comprising Justice Qazi Muhammad Amin. The bench dismissed the bail plea of a suspect Saddam Hussain in a case about the illegal occupation of a plot in which one person was killed and four others were injured.

During Tuesday's hearing of the case, the top court reprimanded Islamabad Police Inspector General (IGP) Aamer Zulfiqar and urged him to improve the police department's performance.

It is the responsibility of the police to safeguard the lives and properties of people, the court remarked.

Disappointed with the performance of police investigators and the absence of literature on investigative techniques, the bench directed the IGP to publish an annual booklet for investigators to teach them how to conduct investigations, particularly in rape and kidnapping cases. CJ Ahmed remarked that the booklet on investigation techniques in murder, kidnapping, accidents and land grabbing cases must be declared mandatory reading for every investigator.  This should have been the first lesson taught to investigators after the creation of the country, he added.

Further, it directed the police chief to conduct a departmental inquiry against Koral police investigation officer Tasadduq Hussain who performed his duties poorly while investigating a land grabbing case.

The IGP defended the department's performance, adding that the investigator in question has already been served with a show-cause notice for his alleged negligence. He added that the police was itself investigating the poor investigation practices.

At this, CJP Ahmed said that IOs do not go in the field to conduct investigations, and inquired when the investigation process will improve in the country. Justice Amin lamented that a citizen died and four others were injured while fighting over the possession of a plot.

"It seems as if the encroachment mafia and land grabbers rule the federal capital," he remarked, asking can anyone stand up to land grabbers. 

Published in The Express Tribune, May 13th, 2020.
COMMENTS
Comments are moderated and generally will be posted if they are on-topic and not abusive.
For more information, please see our Comments FAQ