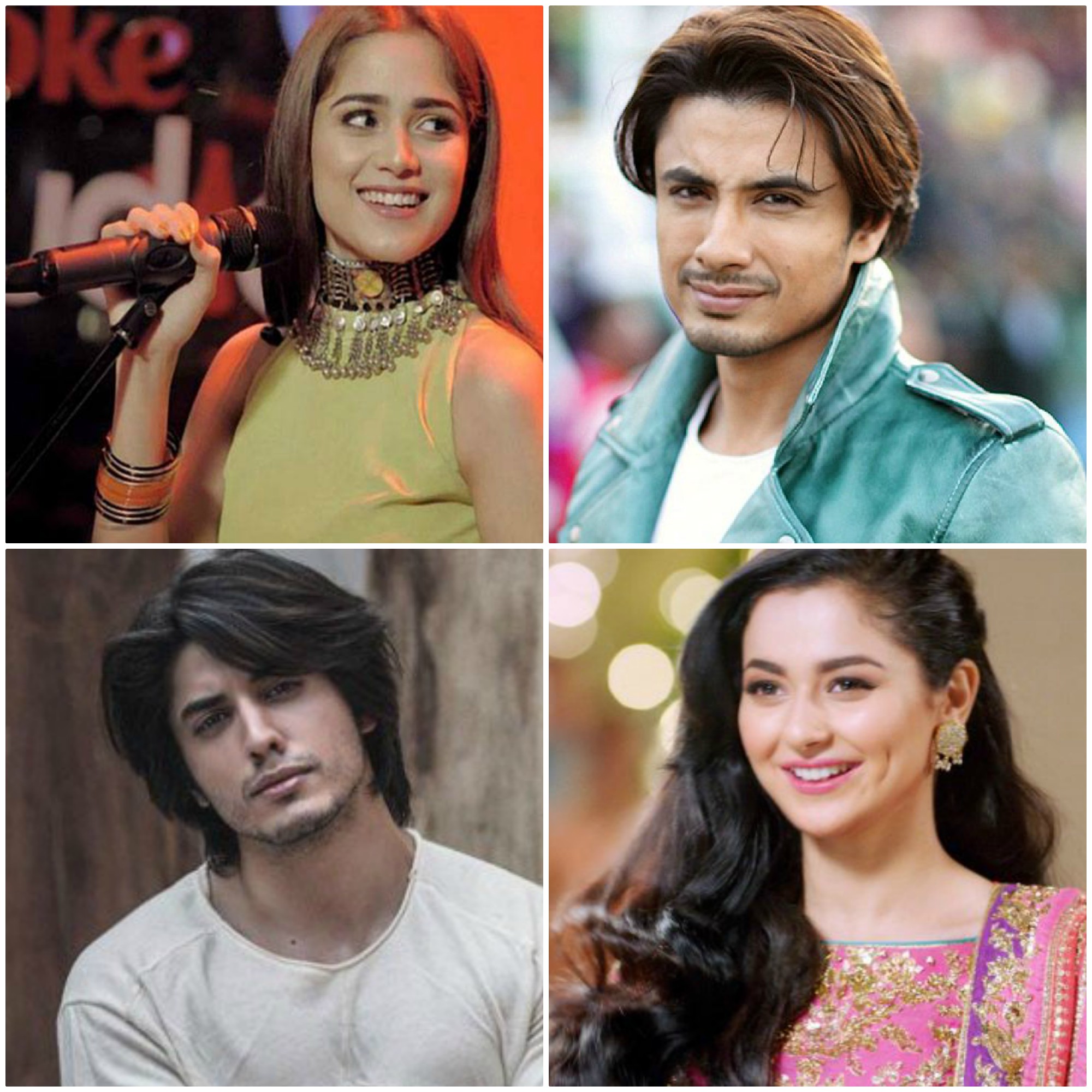 ---
While the lockdown appears to have been lifted, when it comes to the entertainment industry, celebrities are still more or less confined to their homes. However despite being in self-isolation, our beloved stars still find ways to entertain the audience and themselves.

Almost every other day we to get see a new shade of them during their live stream sessions. Either they reveal something new about themselves or collaborate with their peers in a way that is never before. In a recent live stream session, Hania Amir and Aima Baig were enjoying a conversation with Daniyal Zafar. As they were goofing off with one another, Ali Zafar interrupted Daniyal's feed and a game of antakshari ensued. The Zafar brothers were in one time while Hania and Aima were in the other.



Things started off with Ali and Daniyal singing Sajna Door from the film Teefa in Trouble. The song originally sung by Ali and Aima as a duet , saw the latter joining in to sing her parts.

Other songs all four of them sun included, classical Bollywood numbers including Aja Aja and Aaj Mausam Beidman.


COMMENTS (1)
Comments are moderated and generally will be posted if they are on-topic and not abusive.
For more information, please see our Comments FAQ