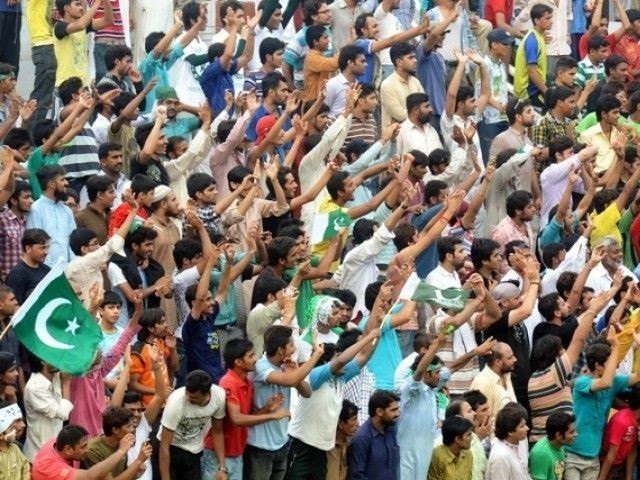 ---
There is a need to build capacity for creative thinking amongst our youth and for them to realize the importance of history.

This was stated by speakers during an online webinar on Monday on the topic of "The need for training, awareness and leadership in our nation, especially in youth". The webinar was hosted by the Center for Global and Strategic Studies (CGSS) in collaboration with the Global Entrepreneurship Network (GEN) Pakistan as part of its 'The Platform' series.

Federal Minister of State for Parliamentary Affairs Ali Muhammad Khan stated that the potential of leaders can be truly seen during a crisis. Leaders, he said, have to struggle and sacrifice.

The youth and sustainable population growth

"We have great examples of Islamic leaders and scholars," he said, adding that there is a need to build creative thinking and for our youth to realize the importance of history.  Moreover, he stated that positive and constructive thinking can help turn youngsters into good leaders.

Former federal defence minister and a senior member of CGSS Advisory Board Lt. Gen (retired) Naeem Lodhi discussed the steps that can be taken at the grass-root level for ensuring the inclusion of youth in the nation-building process.

He stated that there is a need to go back to the concepts of unity, faith and discipline - as espoused by the founder of the nation. "A leader has to follow multiple traits," he said.

Punjab Youth Council Chairman Mian Hamza Dogar discussed the aims, future plans, and projects of the council to build the capacity of the youth.

He further said that Prime Minister Imran Khan was actively reviewing these projects. Dr Minhas Majeed Marwat, the chairperson of the International Relations Department at the University of Peshawar, stressed on the role of educational institutions, especially teachers, in inculcating leadership qualities in the youth.

She further stressed the need for enhancing the communication skills of students.

The changing face of Pakistan's middle class

CGSS The Platform Chief Operating Officer Tariq Khattak-briefed about the series. He stated that the main objective of the venture is to bring about positive change in our society through youth development, dedicated future leaders, and providing skill development.

Global Think Tank Network (GTTN) President Amer Hashmi highlighted the role of think tanks in involving the youth in the decision and policy-making spheres during the webinar

Shahid Mir, the lead trainer and consultant discussed how training and workshops can lead individuals towards becoming successful entrepreneurs.

Published in The Express Tribune, May 12th, 2020.