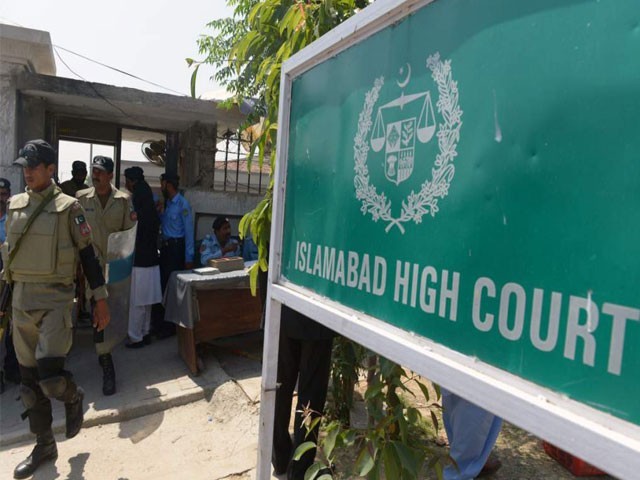 ---
ISLAMABAD: The Islamabad High Court (IHC) has sought assistance regarding its jurisdiction in a case seeking revival of internet facility in the erstwhile Federally Administered Tribal Areas (Fata) that were merged with Khyber Pakhtunkwa (K-P) province in 2018 as "tribal districts".

IHC Chief Justice Athar Minallah on Monday resumed hearing of the petition filed by a student, Syed Muhammad, against suspension of internet in the former tribal areas.

The petitioner had pleaded that thousands of students in former Fata have been confined to their houses in the wake of coronavirus outbreak and these students could lag behind in their education due to suspension of internet in the tribal districts.

'Terrorism down by 16% in K-P tribal districts'

The petitioner's counsel Abdul Raheem Wazir had said his client had given applications to the relevant forums – including prime minister of Pakistan and the K-P governor and chief minister – for provision of the internet but to no avail.

In an earlier hearing on April 13, the IHC had ordered the Pakistan Telecommunication Authority (PTA) to immediately restore 3G and 4G internet service in the districts, while noting that the internet facility is the basic right of every citizen.

However, Chief Justice Athar Minallah on Monday remarked that the Supreme Court had recently set aside the IHC's 2018 order that said the federal government or the PTA could not suspend mobile phone services on the pretext of public safety.

The chief justice asked the counsel of the petitioner to satisfy the bench while keeping in mind the Supreme Court's judgment on the matter. Justice Minallah also noted that all districts of former Fata had now been merged with the K-P and are no longer administered by the federal government.

Merged tribal areas and broken promises

He said the Federal Ministry of Interior – which had ordered suspension of the service in 2016 in view of militancy in the areas – has adopted the stance that the federal government is reviving the service gradually and that the role of the provincial government in affairs of former Fata is increasing.

"In this scenario the petitioner's counsel will have to satisfy the court with regards to the IHC's jurisdiction in this case as the court cannot give directives to a provincial government," the CJ noted.

Later, the court adjourned hearing of the case for an indefinite period.