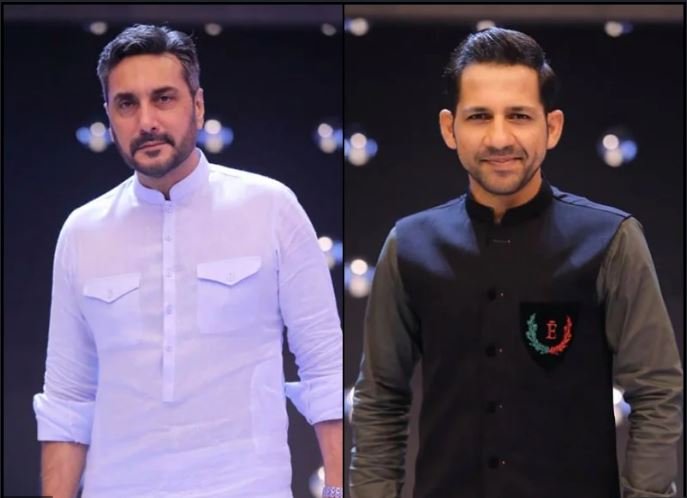 ---
Popular actor and Jeeto Pakistan's Lahore team captain, Adnan Siddiqui, recently came under fire for 'mocking' Sarfaraz Ahmed's speech impairment during the show.

On Friday, after severe backlash on social media, particularly Twitter, the actor apologised to former Pakistan cricket team skipper and fans.

In the earlier episode, Siddiqui and Ahmed exchanged jibes that attracted much attention, but not entirely for the right reasons.

Also Read: Twitter cancels Adnan Siddiqui for mocking Sarfaraz Ahmed's speech impairment

Being rivals on live television called for a tug of words, but some moral lines seemed to have blurred for the Meray Paas Tum Ho actor, according to Ahmed's fans.

People compared the celebrity with Aamir Liaquat, who Siddiqui himself had called out earlier for his 'crass' and 'insensitive' sense of humour.




However, yesterday when Ahmed entered the game show's stage, Siddiqui was already on it. He instantly said "Can I say something," to which the show's host, Fahad Mustafa responded, "First you Ask him (Ahmed) if he wants to hear anything." After this they both laughed and Ahmed picked up his mic saying, "You don't have to say anything."

Adamant on apologising, Siddiqui retorted, "Just tell me which camera is for me and I will." To this, Mustafa intervened saying, "You are mine and Sarfaraz's senior, so even if you slap us live, we will not mind it at all. We apologise to you that people talked that way about you."




But Siddiqui still added, "Sarfaraz I still want to apologise to you, your fans, your friends and family members. I can swear on anything, it was not my intention to say anything that would hurt your sentiments or your fans."

Following his apology both Ahmed and Mustafa told him it's all good and no apologies were required to begin with.

Have something to add to the story? Share it in the comments below. 
COMMENTS
Comments are moderated and generally will be posted if they are on-topic and not abusive.
For more information, please see our Comments FAQ