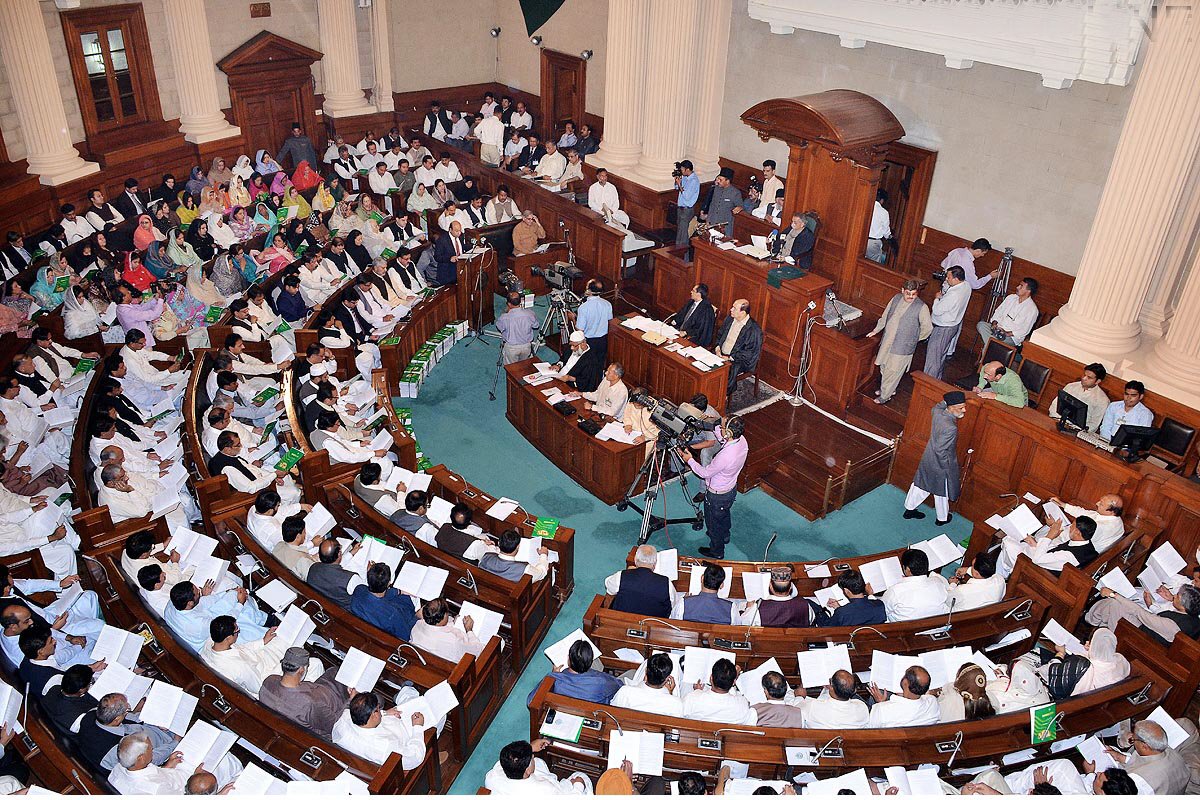 ---
LAHORE: The lawmakers of the opposition came down hard on the Punjab government on Friday for easing the lockdown despite suggestions by the World Health Organisation (WHO) to not relax restrictions for the public.

"It is astonishing that WHO warned against easing the lockdown but the government has made a decision to put an end to it," Pakistan Muslim League-Nawaz (PML-N) legislator Azma Zahid Bukhari said during the Punjab Assembly (PA) session which began after a delay of an hour and forty minutes.

The session was attended by a thin number of lawmakers and was moderated by the PA Speaker Chaudhary Pervez Elahi.

Bukhari lamented the policies of the incumbent government stating that the number of Covid-19 patients had already crossed 10,000 and yet a decision to ease restrictions further has been made.

PML-N legislators also questioned the government policies against the backdrop of the ongoing coronavirus and administrative crises.

Another legislator from the opposition grilled the government to provide details about the expenditure of the health department.

"Rs11 billion were issued to the issued to the health department to fight the pandemic. What was it spent on? How many ventilators, medicines and other equipment were bought with the amount

The opposition also expressed disdain on the silence of National Accountability Bureau (NAB) on flour and sugar theft.

The opposition lawmakers protested that NAB was being used to snub the voice of dissent instead of allowing it to work on its actual mandate.

Provincial Health Minister Dr Yasmin Rashid refuted the claim that the government had done nothing to deal with the pandemic.

"Best medical facilities are being provided to the coronavirus patients and all equipment has been provided to the doctors, nurses and paramedical staff," she claimed.

She also informed the assembly that the government has also increased the coronavirus testing capability of the province.

Contrastingly, PML-N leader Khawaja Salman Rafique expressed dissatisfaction over the lack of proper medical facilities at the quarantine centers.

Published in The Express Tribune, May 9th, 2020.