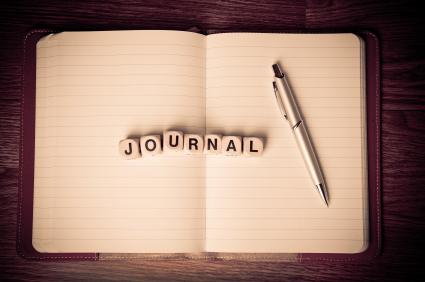 ---
In the world of today, we've busied ourselves with the complexities of life and work and often find it difficult to put aside time for things that are important. Day in day out, we are caught up with our daily routines and barely make time to sit down and gather our thoughts. One way to do so is by writing a journal.

Sitting down to write may be the last thing you want to do at the end of your day, but there are many benefits of regularly penning down your thoughts and keeping a journal. Some of the most influential people in history kept detailed journals of their lives, including the likes of Thomas Edison, Frida Kahlo and Marie Curie. And so, here are a few reasons, as compiled from Lifehack, why you need to start a journal; and what better time than during lockdown when you have time to spare.

1. You will connect better to your thoughts and emotions

By penning down your thoughts, you are being able to sort through the mental clutter that is in your mind. Your journal is essentially your therapist, a judgement-free zone where you can jot down anything and everything at any time of day. If you're not great with expressing yourself to others or talking about your feelings, writing them down in your journal will enable you to get things off your chest and also understand why you may be feeling a certain way. You will be able to gain clarity on what you're feeling which will in turn enable you to connect better with yourself.



2. You can track your overall development

While life is happening, we often lose track of things happening around us and we very seldom take the time to stop and look around to see what we're feeling at any given point in time. We don't think about changes in our behaviour or thought processes and eventually you will reach a point in your life and you won't even be aware how you got there. Writing a journal however, will enable you to track these changes and you'll be able to see the step-by-step progress you're making in your life. It will allow you to see the ways in which you have changed over time, the things you did right, the things you wish you hadn't and this will enable you to learn from your mistakes.



3. Facilitates personal growth 

When you practice journal writing, it is impossible to not grow. Writing a journal enables you to take command of your emotions and thought process which makes it a powerful tool when it comes to self development. You can go back to a journal entry on any given date and you may have perhaps done something which you could never imagine doing now. This will allow you to understand why you made a certain choice and enable you to not repeat it again. Journal writing also allows you to achieve your goals, become a better persona and you will most certainly see yourself grow as a person.
COMMENTS
Comments are moderated and generally will be posted if they are on-topic and not abusive.
For more information, please see our Comments FAQ