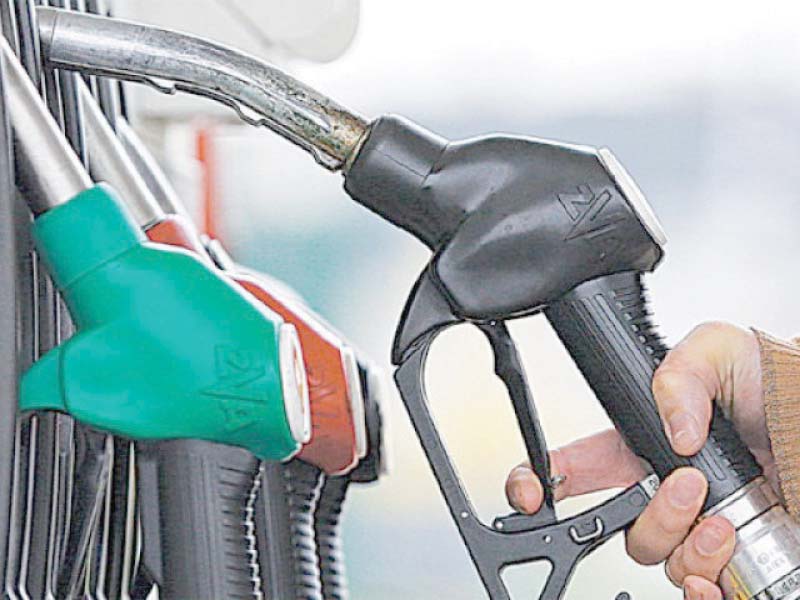 ---
ISLAMABAD: While on the one hand, the Covid-19-fuelled lockdown has turned out to be a blessing in disguise for oil traders who have pocketed billions of rupees, farmers have been hit hard.

A shortage of high-speed diesel has forced the farmers to run from pillar to post to get fuel supply for crop harvesting as its unavailability may lead to delay in harvesting. They say retail outlets are selling petrol but they are not offering diesel.

Earlier, the Petroleum Division had imposed a ban on the import of crude oil, petrol, and high-speed diesel from April 1, which was suddenly lifted on April 24. "It is interesting to note that shipments of some oil marketing companies (OMCs) arrived on the same day the ban was lifted," remarked an official, adding that these companies had hoarded petroleum products in Karachi, which was one of the causes of diesel shortage in Punjab.

A couple of days ago, Pakistan State Oil (PSO) also warned of diesel shortage due to the manipulation of oil imports by some OMCs. Now, OMCs are tying up diesel supply with petrol in Punjab, which means they are forcing retail outlets to take supplies of petrol and other products if they want high-speed diesel.

Oil industry officials say if the government further relaxes the lockdown after May 9 by allowing public transport, the demand for high-speed diesel will swell further.

However, the Petroleum Division in an earlier statement said there was ample stock of petrol and diesel in the market. There were 285,000 tons of petrol and 350,000 tons of diesel, which were sufficient to meet the domestic requirement for the next 15 days, it said.

Moreover, two ships of PSO each with petrol and diesel had also berthed at Karachi Port, the division said. However, farmers have been left at the mercy of oil mafia as, according to PSO, some of the OMCs have imported and hoarded the petroleum products.

Industry sources say domestic refineries are operational and have ample stocks. According to available data, National Refinery Limited (NRL) had 9,768 tons of diesel stock on Tuesday but its sales stood at 5,080 tons. Pakistan Refinery Limited (PRL) had total high-speed diesel stock of 6,506 tons but its sales stood at 2,138 tons.

Industry officials say PSO is lifting maximum supplies from refineries. There was some demand from the smaller OMCs but the major issue had been created by those OMCs which imported petroleum products in April but did not supply them to the country's north.

Some OMCs influenced policymakers and imported products but they did not market them. They made hefty profits on account of petroleum development levy. Last month, PSO scrapped a tender for petrol supply at cheaper rates and accepted another tender at higher rates.

PSO's tender, for delivery in the second half of May, was opened on April 20, which had bid validity up to April 27. PSO scrapped the tender without awarding a single cargo. The lead bidder was ENOC which offered a premium of $5.6 per barrel, followed by Gunvor with a premium of $6.119 per barrel.

Another tender for the first half of June was floated on April 29 with bid validity up to May 6. PSO awarded two cargoes of motor gasoline (petrol) in the tender with a premium of $9.68.

When contacted, a PSO spokesperson said the delivery period of cargoes for the two tenders was entirely different ie for the first tender, PSO was liable to lift the cargoes within the second fortnight of May while for the second tender PSO had the liberty to lift the cargoes anywhere from between June 1 and 15.

"Given the uncertainty in demand pattern due to the lockdown situation, PSO did not require cargo in the second half of May, as established during a tender review as PSO already had three cargoes arriving in May, which were deferred from April to May on the instructions of the Ministry of Energy after the fall in demand in April and to keep local refineries running by lifting products from them," the spokesperson said.

It is pertinent to mention here that PSO even canceled the tender for the first fortnight of May 2020. It is noted that the lowest bid received in the tender for the second fortnight of May 2020 was higher than all previous tenders, the spokesperson said.

"PSO awards cargoes as per demand requirement and not merely based on premiums, as, in case of delay in the berthing of vessels, PSO has to bear demurrages as well."

Moreover, according to the spokesperson, PSO has instructions from the Ministry of Energy to lift maximum products from the refineries and keep imports at minimum levels. "However, as per refinery availability and demand pattern, PSO could not have survived the first fortnight of June 2020 without awarding cargoes as it is expected that after Eid holidays, the lockdown is expected to ease and consumption is expected to increase."

Hence, the spokesperson said, comparing the two tenders of entirely different delivery periods did not have any rationale.

Published in The Express Tribune, May 7th, 2020.

Like Business on Facebook, follow @TribuneBiz on Twitter to stay informed and join in the conversation.
COMMENTS
Comments are moderated and generally will be posted if they are on-topic and not abusive.
For more information, please see our Comments FAQ