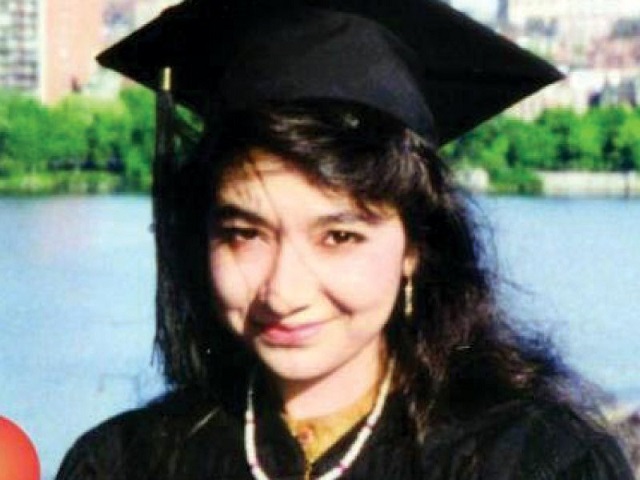 ---
KARACHI: The Sindh High Court (SHC) resumed on Tuesday the hearing the petition regarding the threat posed by Covid-19 to Dr Aafia Siddiqui who is imprisoned in the United Stated, filed by her sister filed by Dr Fowzia Siddiqui.

A two-member bench, comprising Justice Muhammad Ali Mazhar and Justice Yousuf Ali Sayeed, resumed the hearing of the petition. Due to her lawyer, Irfan Aziz, being unable to attend the hearing, Dr Fowzia Siddiqui herself submitted her reply to the federal government's reply, submitted at the previous hearing.

In her reply, she stated that the federal government and the Ministry of Foreign Affairs were informed regarding the risk to the health and safety of Dr Aafia during the pandemic, adding that, reportedly, a woman kept in the same prison as Dr Aafia had died of the coronavirus, while 131 others were infected with the virus.

She maintained that the federal government was not interested in the case and refused to sincerely take up the matter, adding that the respondents had brought no material with them to the hearing, which made it evident that they were ill-prepared.

She stated that under article four of the Constitution of Pakistan, it was the duty of the federal government to protect the dignity and life of Pakistani citizens wherever they may be.

Dr Fowzia Siddiqui further maintained that Dr Aafia's case met all the international criteria of a 'prisoner of conscience,' commonly known as political prisoners. Therefore, it warranted political and diplomatic action on the part of the governments involved, as well as justified a compassionate release of Dr Aafia, she added.

The petitioner also stated the respondents had not made any effort towards aiding Dr Aafia.

The petitioner also informed the court that earlier, in April, 2019, a foreign office spokesperson had stated, "Aafia does not wish to come home, so we cannot do anything," despite Dr Aafia having written a letter to Prime Minister Imran Khan requesting her release.

In light of the current coronavirus pandemic, Dr Fowzia, in her petition has asked the federal government to seek urgent release of Dr Aafia Siddiqui from a US prison on medical grounds.

Published in The Express Tribune, May 6th, 2020.