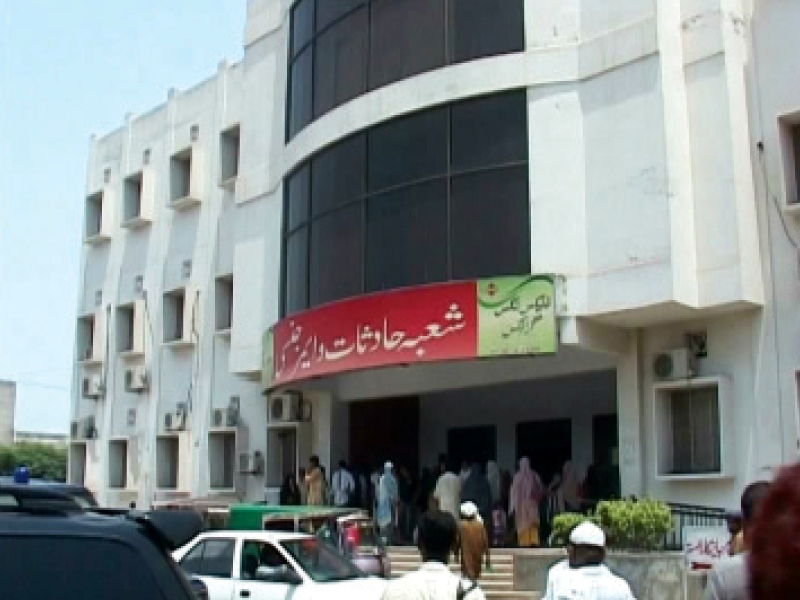 ---
MULTAN: Out of the total 675 suspected patients reported at Nishtar Hospital between January 24 to May 3, 125 patients have been tested positive for coronavirus while 23 patients died from the contagion.

A record of five deaths took place due to coronavirus on April 28. As many as 37 patients with the virus were undergoing treatment while reports of 22 suspected patients were yet to come.

Details obtained by The Express Tribune revealed that the total number of deaths due to coronavirus in Multan's Nishtar Hospital from April 1 to May 2 had risen to 23.

Covid-19 disrupts urea supply chain

Meanwhile, 37 patients suffering from the virus were undergoing treatment in the isolation wards of said hospital.

Coronavirus had been confirmed in two patients in the last 24 hours while 22 patients were being treated for suspected coronavirus whose reports were pending.

The first virus suspect was a Chinese citizen identified as Feng Fan on January 24, whose report on coronavirus eventually came negative.

However, the coronavirus report of 20 patients came negative till March 14 while Amir Abbas of Dera Ghazi Khan admitted to Multan Nishtar Hospital on March 14 had tested positive.

Since then, the virus had been confirmed in 125 patients, including Amir, out of more than 640 more suspected patients of coronavirus.

Daily Mail columnist breaks up with Donald Trump over Covid-19 'disinfectant ideas'

These patients include a 40-member staff of doctors, nurses and paramedics at said hospital and four brothers of nurses, a sister, a mother, a doctor's brother and a paramedic's daughter.

So far, 23 out of the 125 patients with coronavirus had died.

The first confirmed virus patient died at Nishtar Hospital on April 1. At present, 23 virus patients died between April 1 and May 2, while a record five deaths took place in a single day on April 28.

In most of these cases, the virus was confirmed posthumously.

Published in The Express Tribune, May 5th, 2020.
COMMENTS
Comments are moderated and generally will be posted if they are on-topic and not abusive.
For more information, please see our Comments FAQ