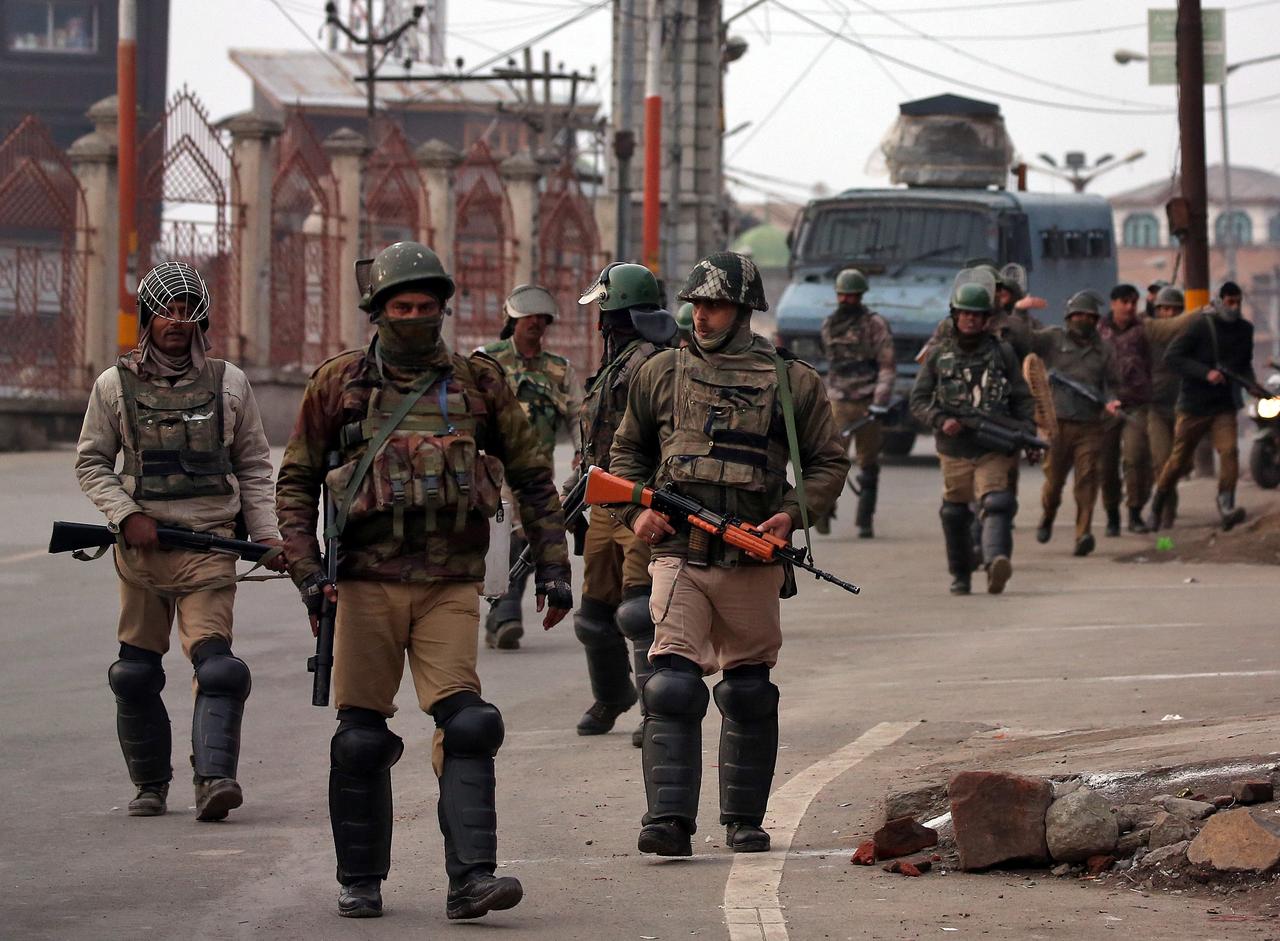 ---
SRINAGAR: Five Indian armed forces were killed and four freedom fighters embraced martyrdom in two gun battles in Indian Occupied Jammu and Kashmir (IOJ&K), officials said on Sunday.

Tensions are high in the restive Himalayan region after New Delhi scrapped Kashmir's autonomous status in early August, with flashes of violence reported regularly.

Four army personnel, including two officers, a counterinsurgency policeman and two separatists died after a firefight in the village of Changimul near the Line of Control (LoC), said army spokesman Colonel Rajesh Kalia.

Gun battles leave 12 dead in Occupied Kashmir

They had entered a home "to evacuate the civilians", but came under "heavy fire" from separatists inside the building, Col Kalia added in the statement.

It was unclear why the men had entered the house, with a police officer, who asked to remain anonymous, telling AFP they had "walked into an ambush".

On Saturday, two separatists were martyred by security forces in a brief shoot-out in the Pulwama area, police said.

At least 54 freedom fighters have been martyred in IOJ&K this year, including more than 30 since the start of the lockdown from late March, according to an AFP tally.

UN must intervene in Kashmir, urges minister

Last month, at least five Indian soldiers and nine separatists were killed in two separate firefights over two days in the occupied valley.

Since the start of lockdown, India has continuously violated the ceasefire agreement despite the holy month of Ramazan.

Freedom fighters have fought the Indian regime for decades in the Himalayan region and have sacrificed many lives.

The fighting has left tens of thousands dead since 1989, mostly civilians.
COMMENTS
Comments are moderated and generally will be posted if they are on-topic and not abusive.
For more information, please see our Comments FAQ