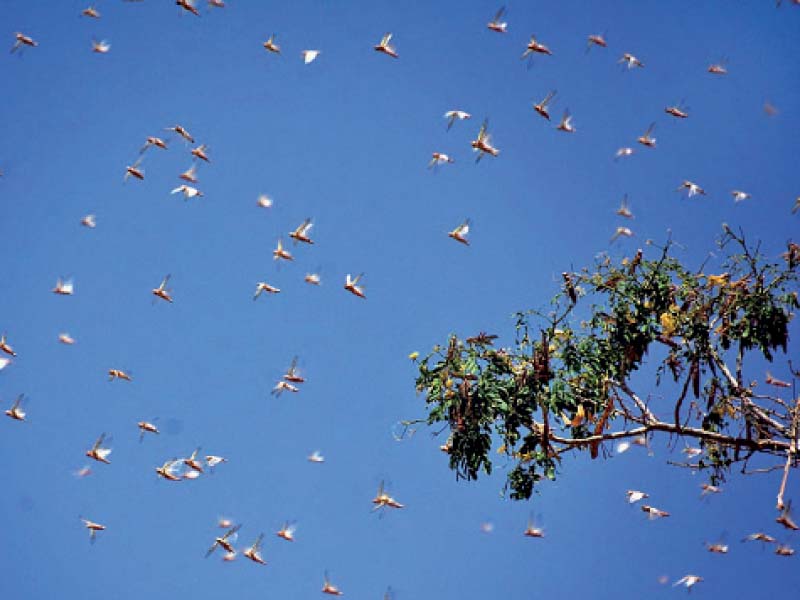 ---
KARACHI: The Sindh government has asked the federal government for assistance with the impending arrival of locust swarms, claiming that the pests will cause massive agricultural losses if not dealt with immediately.

In a letter written to Prime Minister Imran Khan on Saturday, Sindh Chief Minister Syed Murad Ali Shah stated that locusts from Iran were likely to attack the standing crops after May 15, adding that the Sindh government therefore required the Centre's assistance to spray the crops in the province with pesticides.

He further pointed out that though the Sindh government had previously asked for help with the matter on March 6, it had received no response from the federal government.

Expressing concern, Shah informed PM Khan of the fact that experts had predicted that the locust swarms will be larger and more intense this year. He added that there was dire need of aerial spraying of pesticides on the crops to avoid major losses.

Economic activities had already been greatly affected by the Covid-19 crisis and the agriculture sector was a key source for restoring the economy, therefore steps for its safety were necessary, he asserted.

According to the CM, over 990,000 acres of desert land were invaded by the locusts last year, while crops on over 160,000 acres of land were destroyed. 

Published in The Express Tribune, May 3rd, 2020.