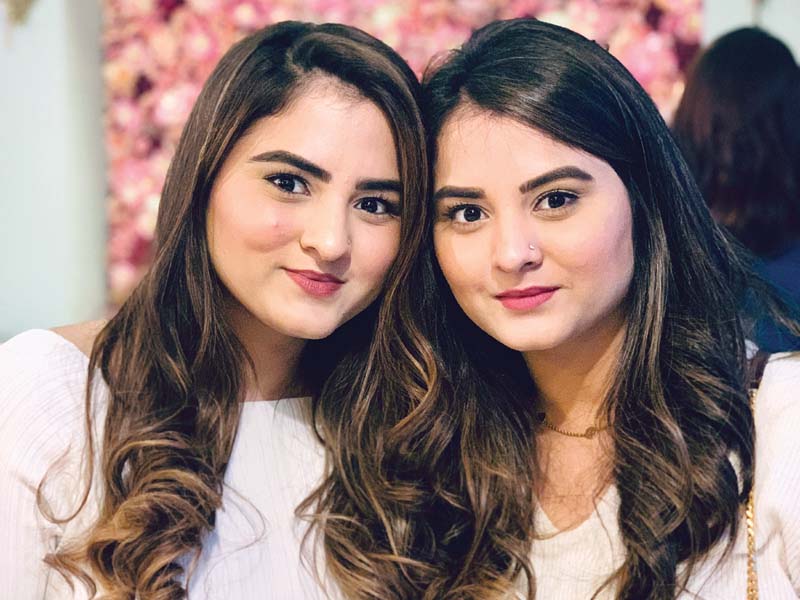 ---
In the growing world of blogging and social media presence, there's room for everyone to make a mark. TEdit chats with the dynamic duo and twin sisters, Sualeha and Noha Jaffrani. Together they run an Instagram blog by the name Twinnies blog where they talk about all things fashion. They also share reviews about new eateries and so much more. Read on to find out more.


How did both of you come up with the idea of starting your Instagram blog?

Noha has always been passionate about creative content and visual arts, while Sualeha is more business-minded. Our duo has made the perfect fit for Instagram influencers.

When was the first time you realised you wanted to become an influencer?

A few years ago we developed an increased interest in writing reviews about products, good food, and our honest experiences.

Describe a typical day in your life?

A typical day in our life would be waking up in the morning, getting ready for our work errands and creating content that we love.

Describe yourselves in three words?

Ambitious, strong, and active!




Who is your biggest inspiration and why?

Our true inspiration is our elder sister Mariam. She has guided us to be independent and to follow our passion.

What are a few personality traits common in you two?

We both have immense self-control and social intelligence.

How do you both deal with work-related challenges/disagreements?

Just like any other business, influencing has the same challenges. Dealing with disagreements and challenges is our everyday problem but who said problems can't be solved. We tackle everything together.

Coronavirus has (hopefully) temporarily altered our lives, how does it impact your work?

Everything is closed so not being able to leave the house makes us feel lazy. Our workload has also decreased. Once this is all over, InshaAllah everything will be back to normal.




How are you coping with the changes in everyday life due to Coronavirus?

We twinnies are staying active while spreading awareness to our followers during the COVID-19 pandemic.

What advice and suggestions would you give to fellow bloggers during such circumstances?

Stay positive and spread awareness with quality content.

What's next for the Twinnies blog?

Surprises are cooking, so stay tuned!