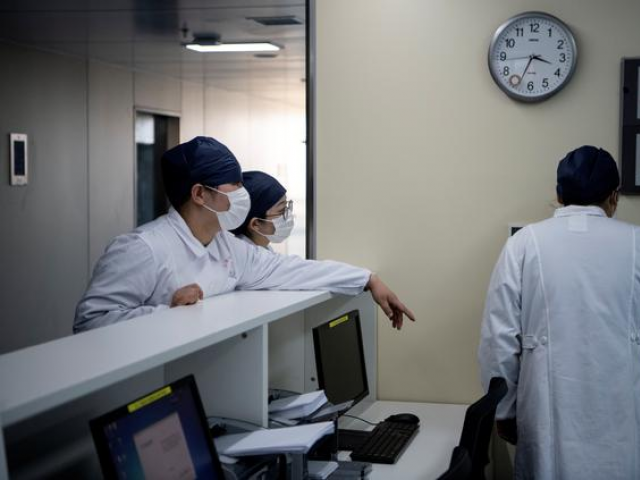 ---
QUETTA: Healthcare professionals and staffers continue to be in harm's way as the provincial tally of doctors diagnosed with coronavirus reached 59 in Balochistan.

Doctors in Quetta remained the hardest hit by Covid-19. Eight more doctors tested positive recently. Four nurses also caught the virus while performing their duties.

35 other medical staff members have also been infected with the virus up till now, raising the total number of cases from the health department to 98.

All the aforementioned patients have been isolated at home while 10 of them have recovered.

It is pertinent to note that a senior dispenser in Sandeman Civil Hospital passed away due to the coronavirus.

Balochistan witnessed a massive rise in Covid-19 cases, as healthcare protectors are also among the most affected by the virus. Doctors, paramedics and other health department staff have been urging the government to provide them basic protective gear to battle the deadly virus.

In April, Balochistan Young Doctors Association held province-wide strike of services as police used excessive force to break up a protest by the young doctors in Quetta.

The healthcare professionals were protesting against the lack of protective gear in hospitals as the country dealt with the coronavirus pandemic.

YDA and police were engaged in clashes during the demonstration as the former pressed for their right to personal protective equipment. Following the trouble, security personnel dragged the medical officers and arrested them.

Almost 100 doctors spent the night in jail despite orders for their release. Initial talks between the doctors and provincial ministers failed as doctors demanded stern action against those involved in the incident.

Upon successful negotiations with the government, YDA announced ending their strike and vowed to resume duties at hospitals across the province. The decision was taken after provincial ministers assured the protesting doctors that all their concerns would be addressed soon.

YDA President Dr Yasir Achakzai maintained that the protesting doctors were raising legitimate demands, but failed to get attention of the authorities concerned.

He complained that the frontline soldiers who were fighting against the coronavirus were not being provided facilities which was also putting the lives of their families at risk.

He noted everyone has the right to raise their voice in democracies. The tragic incident should not have happened in the first place, he said, adding that Chief

Minister Jam Kamal Khan took notice of the situation at the right time to prevent the situation from deteriorating any further.

Published in The Express Tribune, May 2nd, 2020.