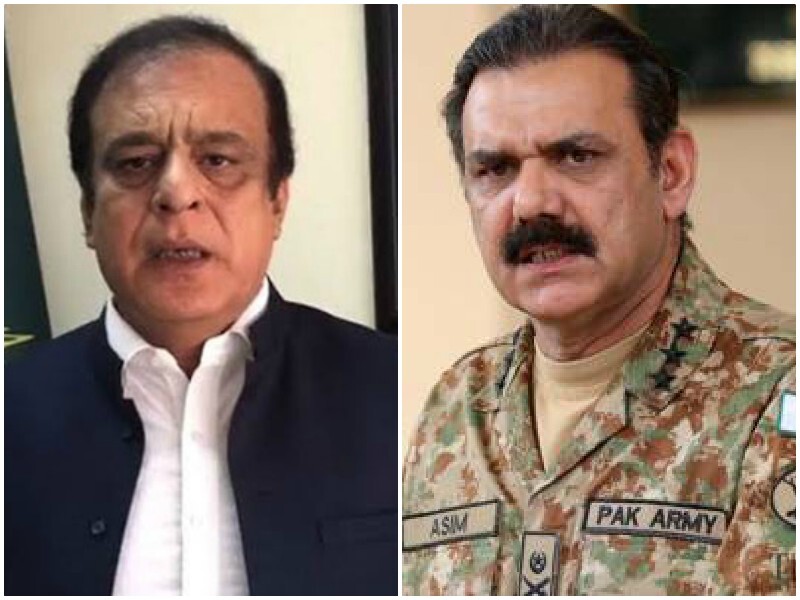 ---
ISLAMABAD: The ministry of information and broadcasting should be synchronised to the demands of the 21st century, said newly appointed Special Assistant to the Prime Minister on Information and Broadcasting Lieutenant-General (retd) Asim Saleem Bajwa on Thursday.

The SAPM was speaking during his visit to the ministry in Islamabad, along with the federal minister for the same, Syed Shibli Faraz. Bajwa urged the Information Service Academy to develop programmes for the training of journalists and youngsters in line with contemporary demands.

The recent appointees were briefed on matters pertaining to the ministry and its related institutions by Information Secretary Akbar Durrani and the heads of the institutions.

http://i1.tribune.com.pk/story/2209230/1-faraz-bajwa-duo-expected-set-new-tone/

The ministry of information and broadcasting will be developed along modern lines, and will be made more active, said Faraz. The minister said that the portfolio assigned to him by the prime minister was a crucial one, and it was an honour for him to fill this post.

He stressed the role of the information ministry with regards to the promotion of literature and culture, and envisioned a more 'vibrant' future for the ministry.

The new appointments for the information ministry were announced on April 27, 2020, with Bajwa replacing Firdous Ashiq Awan as the adviser, and Faraz filling the post of the minister which had been vacant since April 2019, when the portfolio was taken from now Science and Technology Minister Fawad Chaudhry.

Faraz is a senior Pakistan Tehreek-e-Insaf stalwart and the leader of the house in the Senate since August 2018. He is also the chairperson of the Senate's standing committee on commerce and special committee on circular debt, and a member of the parliamentary committee on the China Pakistan Economic Corridor (CPEC).

http://i1.tribune.com.pk/story/2209218/6-much-needed-change/

Meanwhile, before his retirement, Bajwa had served as Commander Southern Command. He was also the director-general of the Inter-Services Public Relations (ISPR) - the media wing of the Pakistan Army - from 2012 to 2016. In November 2019, Bajwa was appointed as the chairperson of the CPEC Authority.

The Faraz-Bajwa duo is expected to improve the government's image and defend its policies more effectively, and the appointments have been welcomed within the ruling party's inner circles.




COMMENTS
Comments are moderated and generally will be posted if they are on-topic and not abusive.
For more information, please see our Comments FAQ