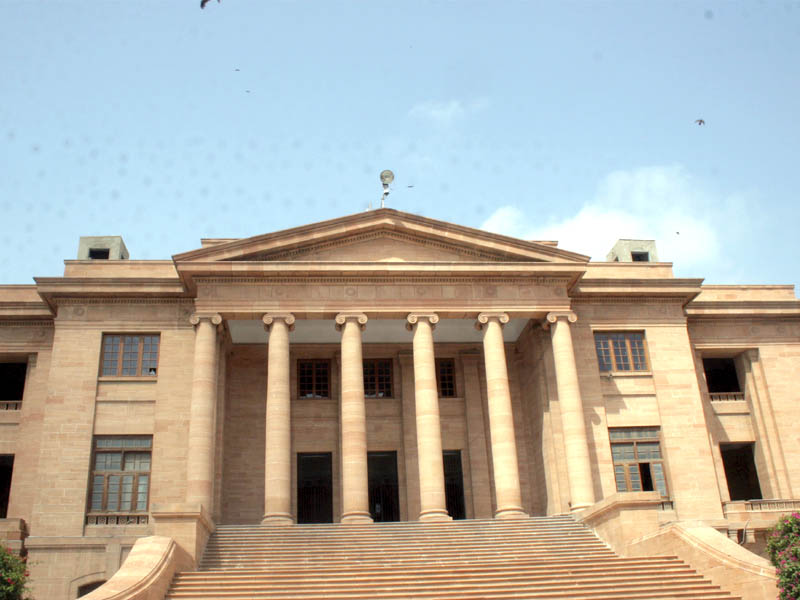 ---
KARACHI: The Sindh High Court (SHC) issued on Tuesday notices to relevant authorities over a plea filed against the Sindh government for not following the orders of the federal government.

A two-member bench comprising, Justice Muhammad Ali Mazhar and Justice Yousuf Ali Sayeed, was hearing the plea, where Justice Mazhar stated that the standard operating procedures (SOPs) as devised by the Centre should be followed.

Sindh moves SC to fix appeal in Daniel Pearl case for next week

The court directed Sindh additional advocate general to take legal action against the authorities deputed in areas where the SOPs are not being followed.

"Why are mosques closed and why the Sindh government is is not following the SOPs defined by the president of Pakistan?" asked Justice Mazhar.

The petitioner maintained that the provincial government was not implementing the orders of the Centre due to on the 18th Amendment. The petitioner moved the court to nullify the 18th Amendment.

"The SHC does not have the authority to annul the 18th Amendment and legislation is the job of members of the assembly," remarked Justice Mazhar, adding that the court could not issue any order regarding the amendment. The court sought replies on the plea, issuing notices to the provincial government, Sindh chief secretary, and other authorities.

Hearing adjourned

The bench also heard a plea challenging the ban on intercity transport, imposed by the government of Sindh.

SHC seeks records in KMC appointments case

"The problems of goods transporters are genuine and the government needs to consider them seriously because not allowing them to operate will create shortage of essential items in the markets," observed Justice Mazhar. He asked that why the SOPs for transporters were not being devised when they were formulated for other sectors.

The counsel for transporters maintained that the Punjab home department had devised separate SOPs for transporters and the Sindh government had allowed 273 industries to function.

The Sindh government moved the court to grant it an extension for submitting the reply on the plea.

Published in The Express Tribune, April 29th, 2020.
COMMENTS
Comments are moderated and generally will be posted if they are on-topic and not abusive.
For more information, please see our Comments FAQ