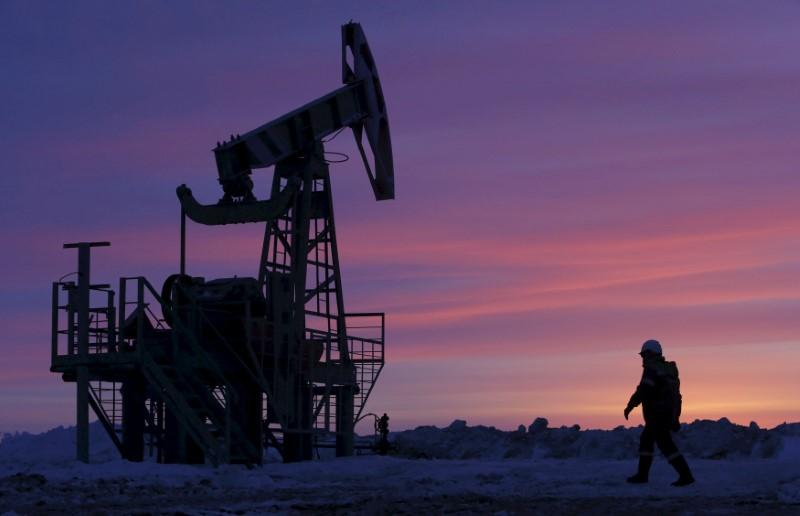 ---
ISLAMABAD: The federal government has lifted a ban on import of crude oil and allowed oil refineries to import crude oil in a bid to meet growing demand of petroleum products due to harvesting season.

In a letter sent to the Oil Companies Advisory Council (OCAC), the Petroleum Division noted that high demand of petrol and high speed diesel has been witnessed since April 1 in wake of harvesting season.

"In order to cater to the rising demand of petroleum products, smooth operation of oil refineries is required and therefore, oil refineries may import crude oil as per their requirement," said the letter.

It said the oil marketing companies (OMCs) may also import petrol and high speed diesel to meet demand of deficit products as discussed in product review meeting.

The government had imposed a ban on the import of petrol and crude oil starting April after refusal of the OMCs to lift the products from the oil refineries – a decision that led to closure of oil refineries.

Following a dip in demand of petroleum products in wake of coronavirus lockdown, refineries like Byco and NRL had closed operations whereas Parco was closed due to annual maintenance. However, PRL and ARL were operating reduced throughput.

Following a hike in demand, all refineries have started operations.

Industry sources said production-wise, it is becoming normal situation for oil refineries. However, the refineries have expensive crude in the inventory and they have faced huge inventory losses.

"Another problem is the current petrol and diesel price in the international market which is way below the crude price and therefore the imports of May will be very cheap resulting in further huge losses in June. It is terrible times for us. Just see the third quarter results of refineries," he added.

Measures taken to bailout oil sector

Due to oil price shocks and slump in demand, the government allowed the oil marketing companies and refineries to recover exchange rate loss differential on petroleum products due to devaluation of rupee against dollar in a bid to combat impact of COVID-19.

The government had also approved release of Rs103 billion to state run Pakistan State Oil (PSO) to improve cash flow to avert fuel supply crisis during coronavirus lockdown.

The Economic Coordination Committee (ECC) of the Cabinet had decided that all the OMCs including the PSO and refineries should be allowed to recover exchange rate gains and losses differential on petro products in a bid to combat impact of pandemic on oil industry through monthly pricing mechanism.

The OCAC, a body of oil industry, had approached the government saying the OMCs and refineries may be allowed to adjust exchange gain loss and other landed import cost differential incurred as per the actual exchange rate on the imported petroleum products in next month's pricing.

The ECC allowed adjustment based on exchange rate from the actual date of Letter of Credit (LC) settlement or 60 days from the Bill of Lading whichever is earlier.

The Oil and Gas Regulatory Authority (Ogra) had allowed the latest available exchange rate on 28 or 29 of every month effective from June 2018 instead of the monthly exchange rate average which oil industry claimed had led to a financial crunch.

The OCAC was of the view that system needs to be improved bringing it on a par with the actual as a provisional exchange rate does not capture the actual. The oil industry body said taking the latest monthly exchange rate is not addressing the exchange rate exposure.

Rather the exchange rate exposure between the rate of pricing and actual exchange rate at the time of payment creates substantial difference in the absolute cost of the import which in turn has impact on the refinery margins.

It said the refining sector and the OMCs had incurred a heavy loss during the last two years due to devaluation of Pakistan rupee against the US dollar. Refineries are in deep financial crisis and finding it difficult to continue operations.

 Release of Funds to PSO

The government has allowed release of Rs103 billion to cash-starved PSO to avoid disruption of oil supply following liquidity crunch amid coronavirus lockdown.

The PSO has already faced default of payment to refineries due to financial crunch as its clients had failed to make payment and its receivables touched all time high at Rs369 billion as of April 8.

New debt phenomenon of LNG also emerged as the Sui Northern Gas Pipeline Limited (SNGPL) is to pay Rs105 billion to the PSO on account of LNG supply. PSO is importing 600 mmcfd LNG as 500 mmcfd from Qatar and 100 mmcfd from Gunvor.

The ECC had approved release of Rs29.7 billion to the PSO immediately by Ministry of Finance on account of exchange losses incurred by the PSO on FE-25 loans booked on instructions of the ministry.

It also approved immediate release of Rs16 billion on account of subsidy for fertilizer and export sectors. The SNGPL is to make payment onward to the PSO on supply of the LNG to fertilizer and export sectors on discounted rates. It also approved at least Rs.60 billion and would be paid out of Rs200 billion to be generated through bonds.

The Petroleum Division had also proposed that the Pakistan International Airlines (PIA) may also be directed to release at least Rs5 billion out of Rs19.5 billion on immediate basis. However, the ECC did not consider this proposal due to poor financial health of the PIA due to coronavirus lockdown.

Sources said the PSO has not been released any amount approved by the ECC, the economic decision making body. However, they said, an arrangement has been finalized to release Rs20 billion next week out of Rs29 billion on account of exchange losses on banks' loan.
COMMENTS
Comments are moderated and generally will be posted if they are on-topic and not abusive.
For more information, please see our Comments FAQ