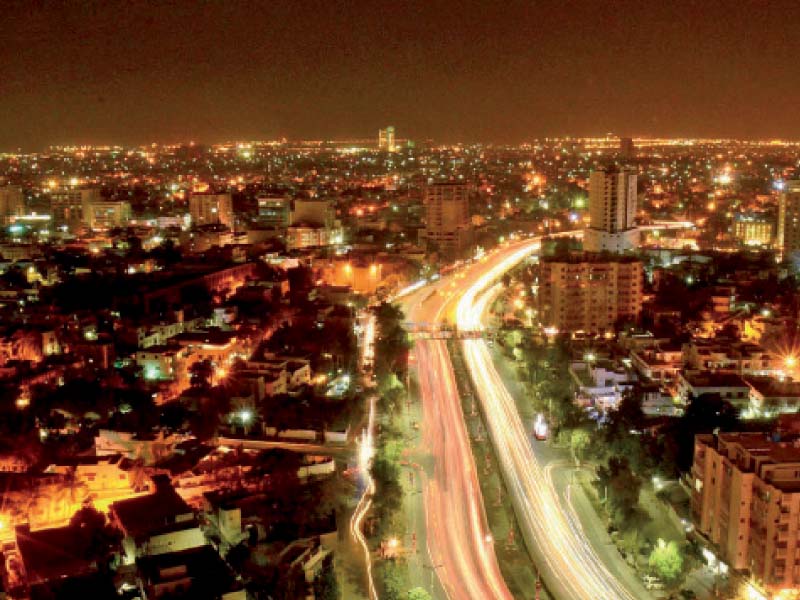 ---
KARACHI: Moody's Investors Service - one of the top three global credit rating agencies - has anticipated that Pakistan's economic growth will shrink much less than what the country's central bank, International Monetary Fund (IMF) and World Bank have projected in response to the coronavirus pandemic.

"We expect Pakistan's real GDP (gross domestic product) to contract modestly by 0.1-0.5% in fiscal 2020," said the US-based firm.

Earlier, the State Bank of Pakistan (SBP), IMF and World Bank anticipated growth contraction in the range of 1.3-1.5% for the year ending June 30, 2020. Despite a month-long lockdown, the government allowed labour-intensive industries such as agriculture, construction and textile to resume operations on April 15, "which should aid a gradual recovery in domestic consumption", it said.

The central bank has cumulatively cut the benchmark interest rate by 425 basis points since March to a 17-month low at 9%, come up with schemes to ease the liquidity crunch for businesses and provide cheap loans to industrial and construction sectors. The measures would "further buffer the economic shock related to coronavirus", it added.

A drop in domestic consumption, halt in tourism - whose share in GDP stands at 2% - and sluggish exports would fuel a "moderate recession" in the economy, Moody's said.

Pakistan will see economic contraction for the first time in the past 68 years - after 1951-52. However, a gradual recovery in economic activities would help the national economy "to grow by more than 2% in fiscal 2021", it said.

Fiscal deficit to widen

Pakistan's growing need for funds to finance the fight against the health crisis, address hunger and relief packages announced to support industries, construction sector and daily-wage earners during the lockdown would increase its fiscal deficit to 9.5-10% of GDP.

"We expect that Pakistan's financing needs will rise because of coronavirus-related economic effects and the government's Rs1.2-trillion ($7 billion, 2.7% of GDP) stimulus package, approved on March 30."

The country recorded 8.9% fiscal deficit in the previous fiscal year ended June 30, 2019.

The global rating agency said the deficit would surge despite strong growth in revenue collection, which narrowed the deficit in first half (Jul-Dec 2019) of the current fiscal year.

Government's revenue in the first half rose almost 40% from a year earlier, with tax revenue up 18% and non-tax revenue more than doubling in part because of higher profit from the central bank.

"Nevertheless, tax revenue is likely to contract in the second half compared with the year-ago period, although higher-than-budgeted central bank profits, lower-than-budgeted interest payments and fiscal savings from lower oil prices will mitigate the effect of the contraction on the deficit," Moody's said.

The nationwide lockdown from late March to month-end (with a possible extension) to contain the spread of coronavirus would significantly curtail domestic consumption and pose downside risks to economic growth, "which threatens a wider fiscal deficit and a higher government debt burden than we currently project," it said.

Debt to rise

"We expect that general government debt will rise to around 87% of GDP by June 2020 from around 83% in June 2019 and gradually decline in subsequent years. In fiscal 2021, we expect the deficit to narrow given the government's commitment to fiscal consolidation under its IMF programme, but remain wide at 8-8.5% of GDP," it said.

On April 16, the IMF approved the disbursement of $1.4 billion (0.5% of GDP) to Pakistan under its Rapid Financing Instrument (RFI).

The financing supplements the assistance of $588 million (0.2% of GDP) committed by the Asian Development Bank (ADB) and the International Development Association (IDA) to support Pakistan's response to the coronavirus outbreak.

Additionally, G20 creditors offered Pakistan a bilateral debt relief estimated at around $12 billion, it recalled. The multilateral development banks' (MDBs) latest financial assistance augments their current funding to Pakistan in programmes including the IMF's Extended Fund Facility and the World Bank's Revitalising, Innovating, Strengthening Education project. "We expect the extra funding to cover the government's additional external financing needs in fiscal 2020," Moody's said.

The G20's recent offer of debt relief to low-income countries will also support Pakistan by deferring principal and interest payments on bilateral debt due between May and December. The deferrals may be extended and involve other creditors. Debt relief by official-sector creditors would provide additional but very modest spending capacity for Pakistan, whose interest payments on foreign-currency debt are around 0.6% of GDP for fiscal 2021, with about one-third owed to bilateral creditors and another one-third owed to MDBs.

Although the official-sector debt relief would provide some additional fiscal capacity, the G20 has also called on private-sector creditors to offer comparable relief on a voluntary basis. Missed or delayed payments of contractually obligated interest or principal owed to private-sector creditors constitute default "under our definition", Moody's said.

Even cases in which issuers and investors agree to revise the legal payment terms will constitute a default if, in Moody's view, the revised terms represent a diminished obligation relative to the original promise.

Published in The Express Tribune, April 24th, 2020.

Like Business on Facebook, follow @TribuneBiz on Twitter to stay informed and join in the conversation.
COMMENTS
Comments are moderated and generally will be posted if they are on-topic and not abusive.
For more information, please see our Comments FAQ