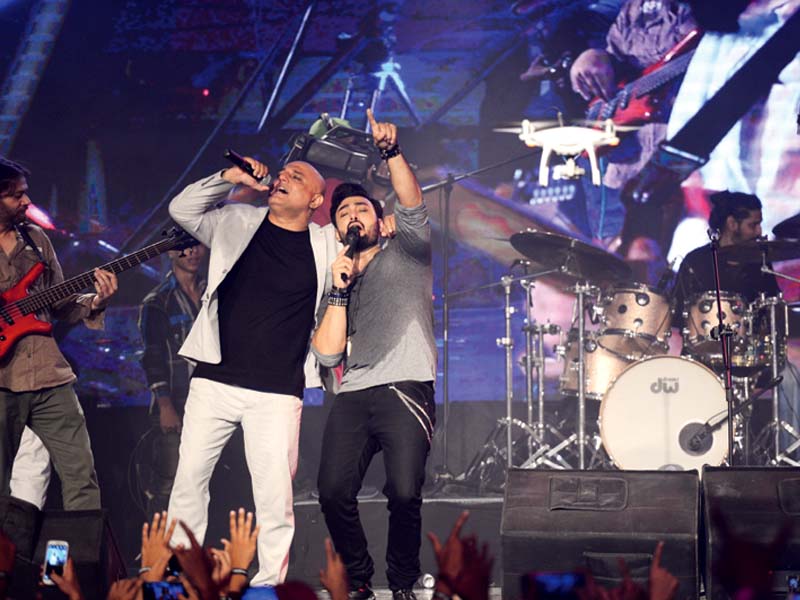 ---
Ali Azmat celebrated his 50th birthday yesterday. Fans and peers of the singer took to social media to wish him well on this birthday. Umair Jaswal who has been a life long fan of Azmat shared a note on Instagram on how the latter was an inspiration to him since an early age.

"I was a kid when I saw Ne Heeray on television, blew my mind and after that, all I wanted was to be you !" he said. The Sami meri ware singer went on to talk about how Azmat turned from his idol to his friend.

"It's been an amazing journey from having you as an Idol to a dear friend, from gate crashing to your shows to sharing the same stage with you, from watching you travel the world on your bike to becoming a biking buddy and most importantly an elder brother who guided me throughout my career. Happy 50th birthday to the real Rockstar the one and only Ali Azmat," he said.

Jaswal concluded the note by thanking his childhood hero and wished him well. "Thank you for being you, being here & for inspiring so many of us to follow our hearts. May you live a million years of health, wealth and happiness. Ameen. Khush rahain, hameesha abaad rahain Butt Sahab ( Be happy and always remain fulfilled)," he said.

Have something to add to the story? Share in the comments below.
COMMENTS
Comments are moderated and generally will be posted if they are on-topic and not abusive.
For more information, please see our Comments FAQ