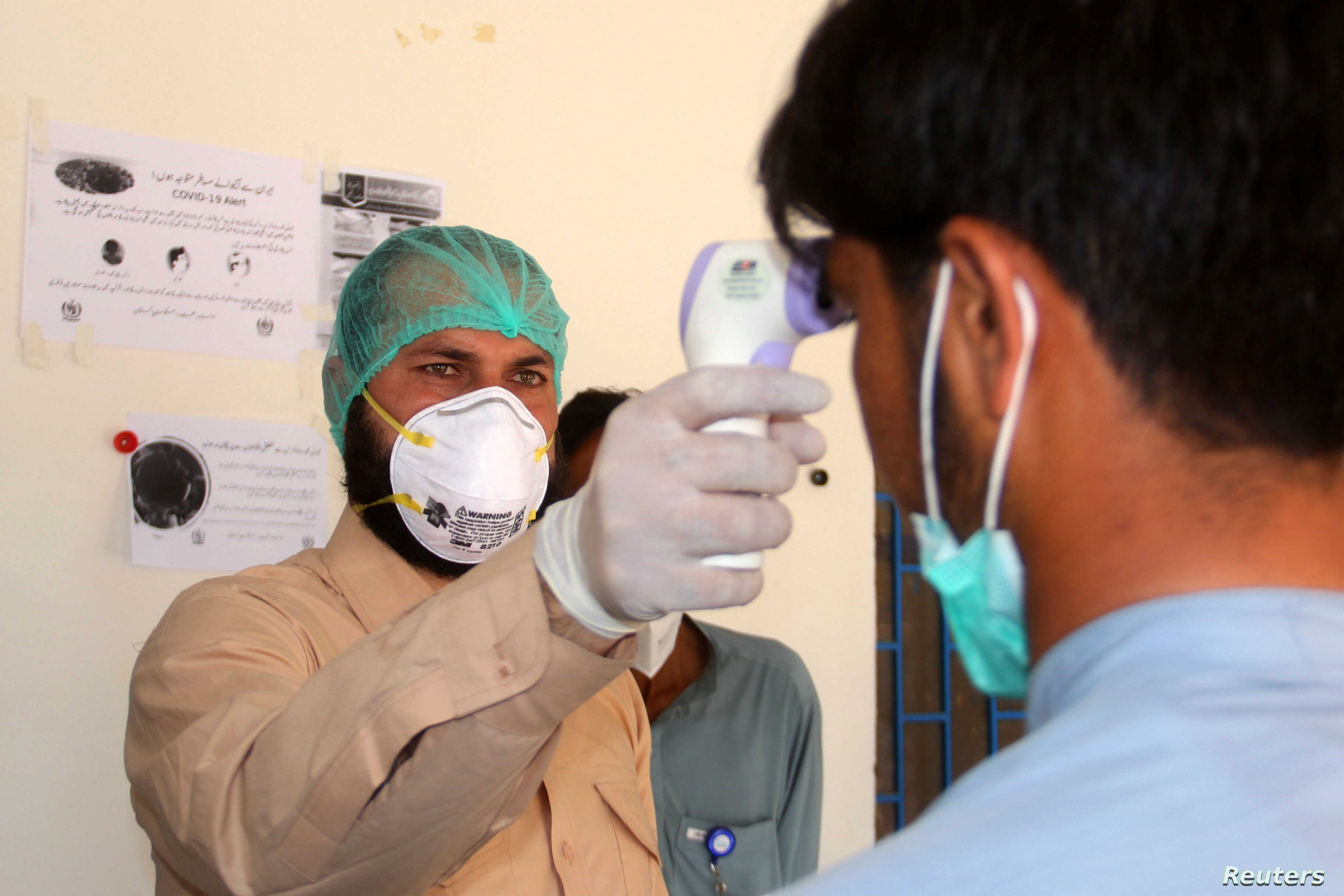 ---
LAHORE: The novel coronavirus pandemic is a challenge like no other for doctors the world over. Highly contagious, the virus threatens to overwhelm our collective medical capacity. What is worse is that our first line of defence against it – our doctors, paramedics and nursing staff – find themselves woefully underequipped. With a limited number of masks and vital protective gear, they themselves are more susceptible to Covid-19 than anyone else.

But even as they risk their lives battling the potentially deadly outbreak, doctors in Punjab refuse to let their spirits be broken.

Even though dozens of the more than 40,000 doctors, over 80,000 paramedics and thousands more nurses in the province have tested positive for the virus, all of them have turned down a two-week mandatory leave they were granted after working round-the-clock for over a week.

"Once this crisis is over, our doctors, nurses and paramedics will come out as the real heroes," said Young Doctors Association central leader Dr Salman. "Despite performing duties continuously for a week, they are still willing to put in 24-hour shifts until the novel coronavirus is contained," he said.

"They are so adamant, in fact, that they have been more than willing to take some rest, if they must on account of bodily fatigue, on the hospital benches."

"Whoever of them we ask replies that they are constantly motivated by their enthusiasm for their professional service," Dr Salman added.

"There are very few instances in life where you are bestowed the opportunity to serve the nation and the people," Paramedics Association Chairman Malik Munir told The Express Tribune. "It is a special blessing from Allah to be granted this opportunity," he said.

"Prior to joining this professional life, they told it me it was the dream of every professional to make sacrifices in order to do something for the country. It is this force of faith, this spirit of sacrifice and determination that have made doctors and medical staff dedicate all their energy to alleviate the suffering of people," Munir said.

"This spirit gives them the extra energy and passion to do their utmost to selflessly ensure the survival of everyone in these critical times."

"In this war against the novel coronavirus, all medical staff is united and stands in solidarity with the government, the people and state institutions of Pakistan," said Dr Atif Chaudhry. "Every doctor, every nurse and every paramedic is playing a role in this fight against Covid-19 and our victory will be a collective one for the entire nation," said Dr Shiraz Malik. "We are confident, against all odds, that we will win against this virus," added Dr Hamed Yusuf.

Published in The Express Tribune, April 20th, 2020.
COMMENTS
Comments are moderated and generally will be posted if they are on-topic and not abusive.
For more information, please see our Comments FAQ