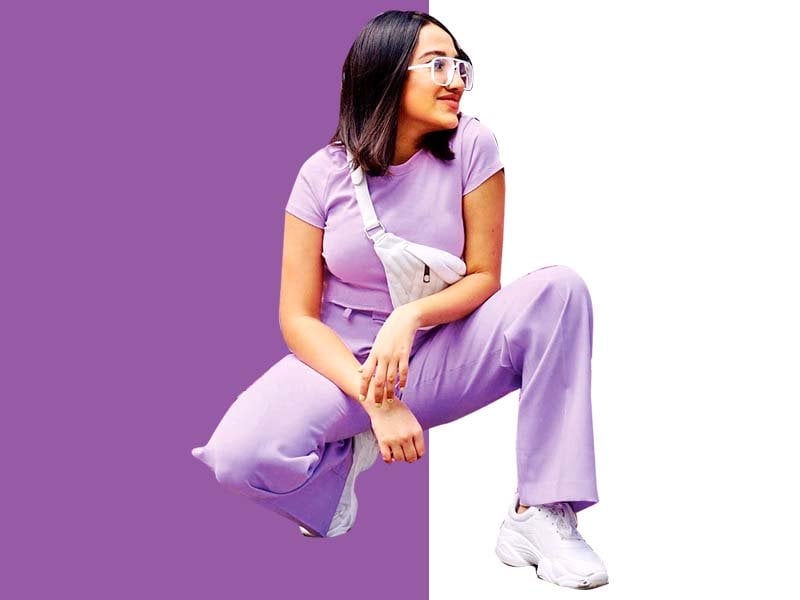 ---
Zarish Mubarik is a lifestyle and fashion blogger who is always o trend even in a pair of jeans and a tee. She gives us a lesson on the trends to rock this summer!

1. A trend you think needs to end now?

Cheetah and snake animal prints! It had a good run but it really needs to go. I'm loving the cow print trend though, so that can stay for a bit.

2. Who is your style icon?

I don't have a forever style icon but there are definitely some whose style consistently evokes inspiration. Blair Eadie, a fashion blogger combines fun textures and colours. I love her whole vibe, from how she puts outfits together to her home decor aesthetic.




3. What is your style staple during these days of isolation?

Anything cosy and comfortable like basic tees and loose pants with stretchy waist bands to help accommodate all those isolation snacks.

4. When in doubt, where do you look for style inspiration?

Social media, there are so many great style bloggers on Instagram I get inspiration from. I especially love the ones that really push the envelope and experiment with their personal style, keeping it distinctive.

5. Three things you'd never leave the house without?

Lip-colour, hair-tie, and cell phone!

6. List five wardrobe essentials every girl needs to have:

1. A white tee: It's literally the foundation of any look you want to put together and can also carry it's own!

2. Blue jeans: I swear by a good pair of mom jeans, always comfortable and cute.

3. Blazer: You can dress it up or down, it just helps elevate any outfit.

4. A shirt dress: The easiest thing to throw on and still look chic.

5. High waisted black pants: Core piece you can build a whole outfit around or simply wear a cute shirt with.




7. What item on your wish list is worth the splurge?

Chanel flap bag with top handle. I feel like it has the classic look but with a modern touch and would look amazing in a fun coloor. Plus a chanel bag never goes out of style!

8. What is the easiest way to revamp your wardrobe without breaking the bank?

Layering. I've worn a silk slip dress with sneakers for lunch, with heels and a blazer for dinner and a turtle neck and coat in the winter. Different colour combinations and accessories also really help you utilise the same pieces and make them look different to really get the most out of your wardrobe.




9. What is your signature look this summer?

I feel like experimenting with a more gender neutral style and coordinated looks. A three piece blazer, vest and trouser set, utility pants, relaxed fit sweatshirts and jackets, ankle high socks and sneakers with pops of color and femininity.




10. What items from your SS20 spring wardrobe will you keep for Fall?

The Bermuda shorts, vests and ultra cropped bustier tops can definitely be transitioned into fall when paired with leggings, boots and layered with jackets and turtlenecks.




11. Describe your signature style?

I dress according to my mood which can vary between playful chic, feminine and sometimes eccentric. I love mixing prints, patterns and color and incorporating a modern vintage vibe by adding statement pieces like oversized dad frames, chunky gold jewellery or fun bags in geometrical shapes to help add some character.