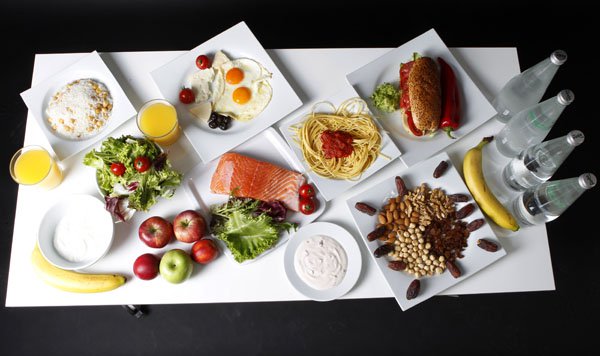 ---
LAHORE: It is expected that the closure of Pakistan's borders with Iran and Afghanistan amid the mounting coronavirus threat may result in scarcity of several food items across Punjab. With most border trade still suspended, the province is likely to face a severe shortage of fruits including dates, grapes, pomegranates and apples during the month of Ramzan.

The said fruits, which are considered essential iftar items across the province are speculated to experience price hikes of up to 100% during the Islamic month of fasting, as existing stocks run out and no chances of cross border trade appear in sight.

According to market sources, the limited stock price of Iranian dates has already climbed up to Rs 4,500 per maund in the last few days. Similarly the price of banana—also an iftar favorite--is also likely to increase by Rs 60 to Rs 80 a dozen in the next few weeks. On the other hand, Punjab's lemon crop is due to run out in the coming days, while the new crop from Sindh will not be available for harvest any time before June, which may lead to lemon prices surging up to Rs 400 per kilogram in the province during the month of Ramzan.

Trends suggest that the month of Ramzan tends to see an increased demand for dates and other fruits which make for iftar staples. But for the past few years, the Islamic month of fasting had been falling on seasons when the local production of these items and their stockpiles could not meet the increased demand.

With that in consideration, it was therefore decided to import dates, apples, grapes and lemons from Iran and pomegranates from Afghanistan, in order to supplement the local market.

However, with coronavirus cases escalating in the two countries and the national tally for the disease ballooning out of control, Pakistan recently decided to close its borders and suspend trade with Iran and Afghanistan. But the decision which came in best interest of three countries, has also led to an impending food shortage prior to Ramzan.

Until a week ago, the price of Iranian dates, which was being sold for Rs 6,000 to 7,000 per maund, has gone up by Rs 10,000 and is expected to surge further as existing stocks run out. Whereas, Punjab's local variety of lemon is also on the verge of running out with 90% of reserves used up in advance Ramzan, when the demand is likely to further escalate and prices to resultantly soar. Similarly, locally harvested apples, grapes and pomegranates were also used up several months ago and although cold-stored fruits are still available in the market, stocks are limited and expected to run out soon enough

Speaking on the matter Punjab Secretary Agriculture, Wasif Khurshid revealed that the forecasting committee of Punjab Department of Agriculture Marketing had already informed the federal and provincial governments in writing about the impending shortages and price hikes. "Demand for certain fruits tend to skyrocket in Ramzan every year, which is why we rely so much on imports from neighboring countries during this month in particular.

But the suspension of border trade in times of covid-19 has exhausted local reserves before the holy month," Khurshid told The Express Tribune. "However, details regarding the current availability and pricing of dates and other food items have been obtained and the government will be informed about that in writing soon," he added.

Published in The Express Tribune, April 17th, 2020.
COMMENTS
Comments are moderated and generally will be posted if they are on-topic and not abusive.
For more information, please see our Comments FAQ