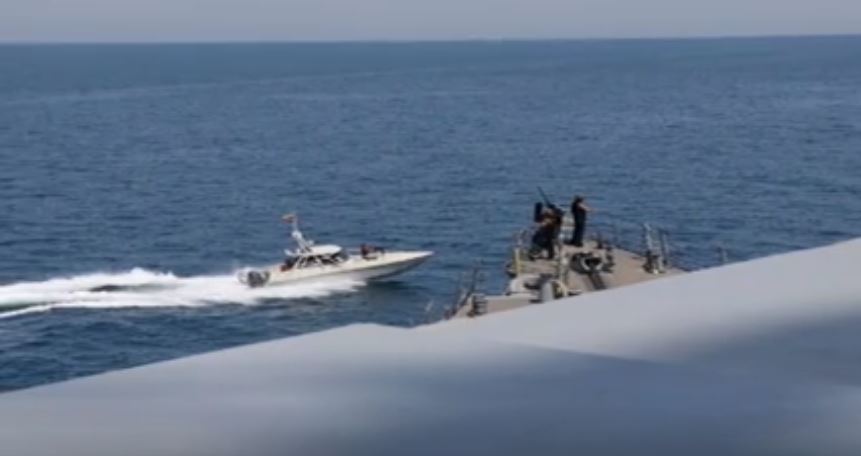 ---
WASHINGTON: Eleven vessels from Iran's Revolutionary Guard navy came dangerously close to six US Navy and Coast Guard ships in the Gulf.

That's according to the US military, who called the moves "dangerous and provocative" on Wednesday (April 15).

At one point, the Iranian vessels came within 10 yards of the US Coast Guard.

The US ships responded with several warnings, blasting the ships' horns and radio calls.

After about an hour the Iranian ships left, said the US military in their statement.

Soleimani's successor to face same fate if he kills Americans, warns US diplomat

This incident comes at a time of increased tensions between the two countries.

Earlier this year the US killed Iran's top military general, Qassem Soleimani, in a drone strike.

Iran then retaliated with a rocket attack on a base in Iraq where US forces were based.

A Hong Kong tanker was also briefly detained in Iran on Wednesday, after armed Iranian guards in speedboats directed the vessel into its waters.