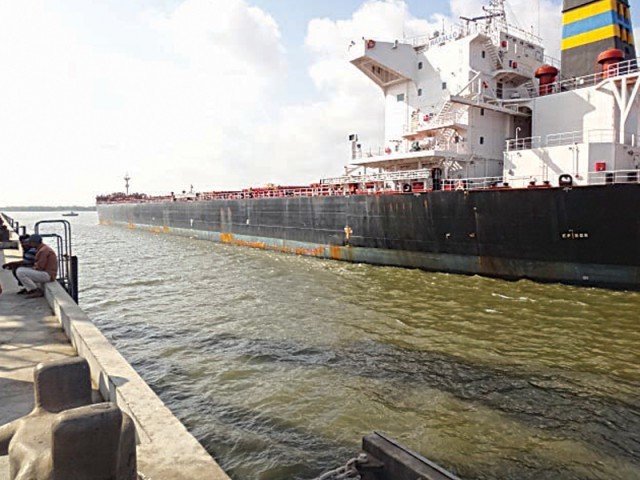 ---
KARACHI: The biggest ship, in terms of capacity, to have ever docket at Karachi Port was moored at the port on Tuesday.  The ship was docked at South Asia Pakistan Terminals at 4pm.

According to the Karachi Port Trust (KPT) administration, the ship, named South Hampton Express, having the capacity to carry 12,600 containers, arrived in Karachi from Abu Dhabi. The length of the ship is 366.1 meters, beam is 48.3 meters long and it depth is 14.8 meters. It will be used for shipping 2,000 containers from the port.

Speaking in this regard, a KPT spokesperson said that all possible and necessary arrangement were made at the port as per KPT chairman's directives and the staff and workers of the ships were inspected according to the guidelines issued by the government.

The port is regularly disinfected so that the trade is not affected.

Published in The Express Tribune, April 15th, 2020.