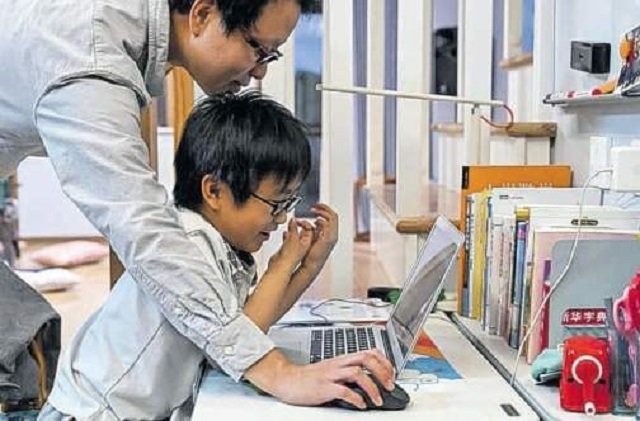 ---
ISLAMABAD: With a lockdown in effect due to the novel coronavirus (Covid-19) pandemic, the 424 schools and model colleges in the federal capital have been closed for over a month.

However, Federal Directorate of Education (FDE) has yet to devise a policy for continuing classes at home or for promoting students to the next grade at the beginning of the next academic year.

In a notification on March 12, the federal government had directed to close schools and universities across the country as part of precautionary measures against Covid-19. The initial shutdown was to last until April 5. However, the government later extended that closure until May 31 and directed to treat this extended closure of classes as summer vacations, though educational institutions could continue online classes if they had that facility.

But for students of the 424 educational institutions that operate under the Federal Directorate of Education (FDE) in the federal capital, this time has been one of uncertainty.

Students say they have not received any instructions either from the school or from the FDE on what to do during these months with classes suspended.

Then there are concerns over whether they will be promoted to the next grade or not and when will final examinations be held for that, since schools had closed just before the exams could be conducted.

To complicate matters, most federal government schools had withheld textbooks of students when they closed the schools. Hence, students cannot continue their studies at home even if they wanted to during the extended vacations.

These decisions, or lack thereof, have also baffled parents who have demanded that the FDE issue appropriate guidelines for the purchase of course books and stationery ahead of the new academic session.

Worried parents said that they are afraid their children may lose interest in their studies and drift away from learning and education during these extended vacations. They further complained that they have not received any kind of communication from the FDE so far on what the path going forwards would look like, in terms of examinations or in terms of online classes.

When asked about these problems faced by students and parents, the acting FDE Director General (DG) Syed Umair Javed acknowledged that they have yet to take any decision regarding the commencement of new academic session in schools and the modalities of how students will transition from the last academic session to the next and class promotions.

However, he asserted that a policy on the purchase of stationery and textbooks is likely to be announced in the next few days.

When asked about keeping students involved in curriculum activities during the vacations, the FDE official said that the Teleschool channel is expected to start airing from April 14 (today) and students can watch it to keep up with their curricular activities by completing the homework which is assigned there.

Published in The Express Tribune, April 14th, 2020.
COMMENTS
Comments are moderated and generally will be posted if they are on-topic and not abusive.
For more information, please see our Comments FAQ