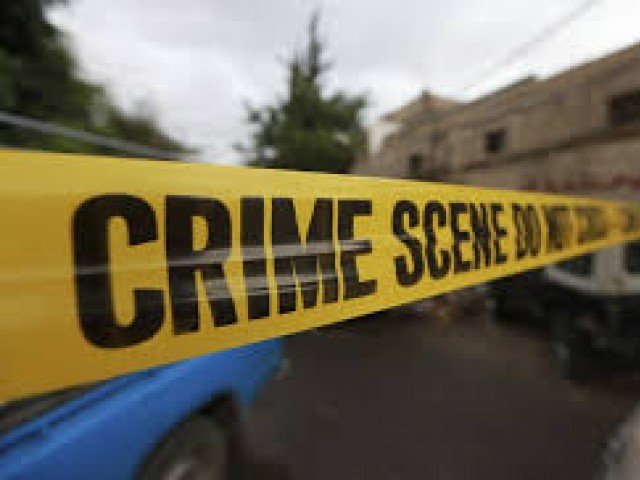 ---
LAHORE: Amid mystery surrounding of non-registration of an FIR in the case of missing SSP Mufakhar Adeel, Lahore Police has miserably failed to trace the whereabouts of the cop and a law officer who happened to be his close friend.

SSP Mufakhar Adeel had gone missing on February 11. Former assistant attorney general Shahbaz Ahmad Tattla has allegedly been abducted since February 07.

A senior police officer had confirmed to The Express Tribune that the disappearance of the two men was somehow closely linked. He had shared that both had developed serious differences over an issue of a personal nature, most probably a woman.

Besides other unusual happenings, a case regarding SSP Adeel gone missing was yet to be registered. So far, they could not find any evidence that could suggest if any sort of "coercion" was used in missing of Adeel.

Another unusual thing that surfaced was that Adeel was using a few encrypted and other social media apps for communication days before his disappearance.

The investigators considering different angles were also looking into the possibility if Adeel left the country.

An investigator told The Express Tribune that they were also considering if "drum" recovered from the house in Faisal Town and the foul smell emanating from the place as complained by neighbours was related to the technique of "Aqua Regia", used for decomposition of a human body.

Missing SSP's case linked with abduction of former law officer: sources

Investigations

So far the investigation teams have recorded the statements of over 100 persons related to the case and analysed Call Data Records (CDRs) of over 200 others. A few suspects linked to the case have also been taken into custody including a guard and an acquaintance of SSP Adeel.

Earlier, police had recovered the official vehicle of the SSP near a shopping mall in Johar Town. They had also collected CCTV footage of the place in Faisal Town, surrounding of his house and the vehicle.

The teams of Crime Scene Unit, Punjab Forensic Science Agency, CIA, Police and others had also collected forensic evidence from the Faisal Town house. They had found suspicious drum, materials etc also from there and also taken into account the unusual activities like emanating of foul smell, washing of the house etc.

Javed Iqbal, the serial killer

Javed Iqbal, a serial killer, reportedly had confessed killing over 100 children at the office of a national Urdu paper in Lahore in 1999. Iqbal reportedly would strangle and dismember the victims aged usually between 6 to 16 years. Later, he reportedly would use acid to decompose these bodies and would litter the remains into a drain or a local nearby river. The serial killer had announced the death sentence by the court.

Aqua Regia

Acqua Regia is a chemical composition, an acid usually used to dissolve metals like gold, platinum etc. Hydrochloric Acid is an important component of this composition. Iqbal reportedly was using this acid for decomposition purpose. He reportedly had left few remains partially dissolved as evidence by police to be found from the crime scene.

Recovery and criminal investigations

The investigations in Pakistan are heavily dependent on recoveries. The lack of recoveries weakens the case and usually favours the suspects. An investigator shared that if Aqua Regia in SSP, Shahbaz case is established, it will lead to ascertain that whatever might have transpired in that house was "well planned". The future aspect of taking favour in future criminal proceedings by impeding recovery might have been considered.

Background: The family of Shahbaz Ahmad Tatla had registered a case in Naseerabad police station that he had been missing from his office in Gulberg since February 07. Later on, it transpired that a close friend of the victim, SSP Mukhafar Adeel also went missing. 

Published in The Express Tribune, February 15th, 2020.