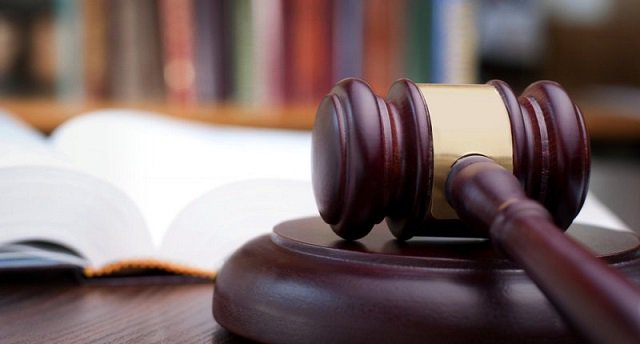 ---
KARACHI: The Sindh High Court (SHC) directed the Pakistan Rangers on Monday to assist the police in conducting operations against the 'gutka mafia.'

A two-member bench, comprising Justice Iqbal Kalhoro and Justice Irshad Ali Shah, was hearing a plea seeking a ban on the manufacture and sale of gutka, mawa and mainpuri.

Advocate Muzammil Mumtaz Mayo told the court that petitioner Naseem Haider had passed away after battling oral cancer. Haider's sister appeared before the court, stating that both of her brothers had succumbed to oral cancer and asking the court to impose restrictions on the sale and manufacture of gutka.

Mayo claimed that while effective action against the substances is being carried out in Korangi and Malir districts, their sale and manufacture still continues in Joria Bazaar.

When asked about the approval of the bill banning gutka, mawa and mainpuri, a Sindh government representative informed the court that the bill had been sent to Sindh Governor Imran Ismail for his signature after the cabinet's approval.

The court observed that action against gutka, mawa and mainpuri dealers should be accelerated as it has lost momentum. Seeking a report in the details of operations and cases registered against gutka sellers from the Sindh IGP, the bench directed him to accelerate action against them.

The hearing was adjourned until March 3, with the court ordering that the final report by the Sindh government regarding the relevant legislation be presented at the next hearing.

Court seeks reply

Separately, the bench issued notices to the relevant officials and sought a reply on March 9 for not regularising temporary employees of the Sui Southern Gas Company (SSGC).

The petitioner's counsel, Barrister Faizan Memon, maintained that 197 employees of SSGC had been working on daily wages since 1994 and are yet to be regularised even after 26 years. He claimed further that the SSGC is threatening them with termination if they demand regularisation. The court has restricted SSGC from firing those employees.

Plea becomes baseless

A two-member bench, comprising Justice KK Agha and Justice Saleem Jesar, rejected a plea seeking the recovery of missing persons after their murders were confirmed, in a case pertaining to the disappearance of four citizens, including an official of the Central Jail, by notorious gangster Uzair Baloch.

The court remarked that these four missing persons had died, according to the police reports and Baloch's statement, so the plea has become baseless. The deceased include Havaldar Amin alias Lala, Ghazi Khan, Sher Afzal Khan, and Sheeraz.

Published in The Express Tribune, February 11th, 2020.