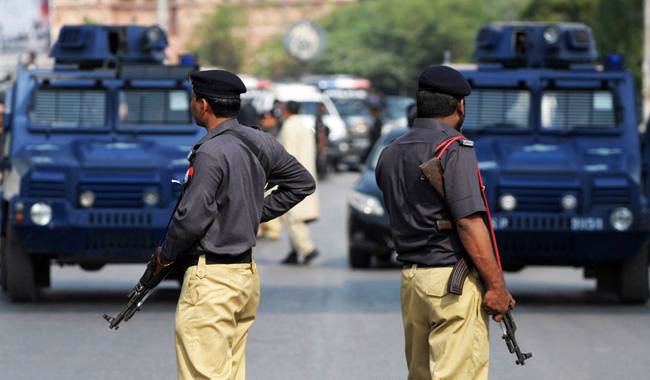 ---
HYDERABAD: A policeman who shot and injured his son-in-law in a judge's chamber in Hyderabad is likely to evade trial after being slapped with a fine by a jirga.

The jirga, held in Tando Allahyar district on Saturday, imposed a Rs2 million fine on Inspector Muhammad Sharif Khoso, who opened fire at his son-in-law Saboor Ahmed Chandio in a judge's chamber. The jirga was chaired by an influential person from the Khokhar clan, and was attended by at least two MPAs as well as several powerful persons from the area.

The jirga warned that if either of the parties violated the agreement, they would have to pay a fine of Rs5 million.

In light of the jirga's decision, the Chandio family is likely to withdraw the FIR filed against Khoso, after which the latter's suspension from duty may also come to an end.

The shooting occurred on November 26, 2019, when Chandio and Khoso's daughter Anila had appeared before the judge to record statements about their free-will marriage.

Chandio had married Anila without her family's consent in Larkana on September 3, 2019. The Chandio family returned her to her parents after Khoso gave assurances that he would organise a formal wedding ceremony for the couple.

However, Khoso, then a station house officer at Hussainabad police station in Hyderabad, instead filed a lawsuit for divorce on behalf of his daughter in a local court.

When produced before the judge, Anila disowned the divorce papers and told the court she wanted to go with her husband. Angered, her father assaulted Chandio and fired multiple gunshots at him in front of the judge.

Neither the court staff nor the police, though, were complainants in the case registered against Khoso at Cantt police station. The accused was booked on Chandio's complaint under Sections 324, 109 and 34 of the Pakistan Penal Code, as well as Section 6/7 of the Anti-Terrorism Act.

Published in The Express Tribune, February 10th, 2020.