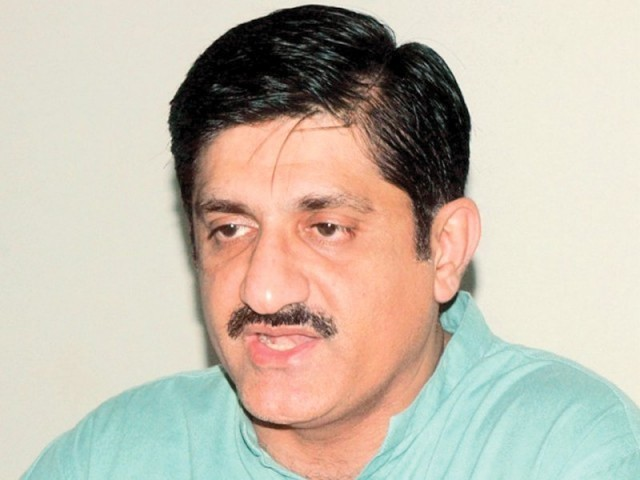 ---
KARACHI: The protection of cultural, religious and archeological heritage at Karunjhar Range is the first priority before exploring the mining potential of materials such as granite, china clay, iron ore, fuller's earth and gold, stated Sindh Chief Minister Syed Murad Ali Shah on Thursday.

The statement was made during a meeting of the Mines and Mineral Department discussing issues regarding Karunjhar Range in Tharparkar.

During the meeting, it was revealed that there were 10 billion tonnes of granite deposits available in the range, apart from vast reserves of several other minerals including iron ore and gold. The chief minister maintained that if these deposits were tapped, they would bring prosperity to the province, particularly in the local area. "However, before unlocking these reserves, we must safeguard and protect the cultural, religious and archeological heritage in the range," he added.

"The Indian government has been making billions of dollars from mining activities across the border, by exploiting resources and selling granite all over the world. Sindh can follow this course, if all protected areas are safeguarded," claimed Shah.

Meanwhile, mines and minerals secretary Zulfiqar Shah informed those present that the range covered Dhingano Forest, Karunjhar Forest, Sadurus Forest, Karujhar Hills and a wildlife sanctuary. He explained that the wildlife sanctuary existed over an area of 200,000 acres, where the creek and wildlife area covered 84,090 acres.

Furthermore, the Karunjhar Hills cover 21,100 acres and the forest areas cover 18,704 acres. Additionally, there are 28 dam sites covering 17,930 acres and 20 archaeological sites spread over an area of 1,601 acres. According to this, the protected areas were spread over 49,186 acres, while the mineral lease area had 31,480 acres, of which 8,128 acres were protected.

Shah directed that all heritage and potential tourism sites should be excluded from the mining area and their sustainability safeguarded, adding that all forest land should also be safeguarded.

He further maintained that the license and permits for granite mining in the Karunjar area should be granted on the condition that industries will be set up within the limits of the Tharparkar district, in order to ensure value addition, employment generation and positive social benefits in the area.

Shah has also instructed the mines and mineral department to draft a policy under which at least a third of the mining permits are reserved for residents of the area. He ordered the department to prepare a profile of the Karunjhar Range, its mineral reserves and the facilities the government needs to offer to potential investors.

The department has been asked to consult area residents as well as all other stakeholders, and present a detailed briefing to the cabinet.

Published in The Express Tribune, February 7th, 2020.
COMMENTS
Comments are moderated and generally will be posted if they are on-topic and not abusive.
For more information, please see our Comments FAQ