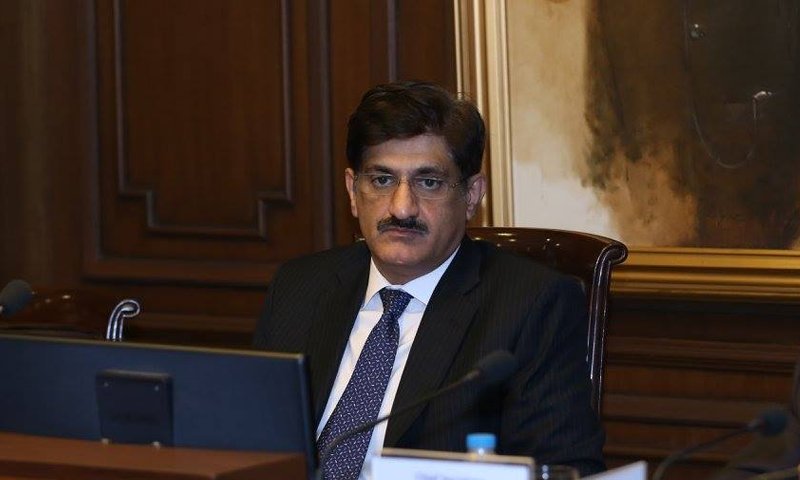 ---
KARACHI: Our local government bodies must become self-sufficient, warned Sindh chief minister Syed Murad Ali Shah, pointing out that the provincial government had been paying their electricity bills for years.

He was presiding over a joint meeting of the Sindh energy and finance department held on Wednesday to discuss power supply companies' claims of outstanding bills for local government bodies.

"How long will the provincial government continue to pay the bills incurred by local councils?" Shah asked, claiming that the Sindh government had paid power bills for local bodies worth over Rs22 billion between 2014 and 2019. He stated that all the bills incurred by the Sindh government and the local government bodies since 2016 had been cleared, while the bills from before the privatisation of K-Electric (KE) were disputed.

The chief minister urged the local bodies to become self-sufficient by rationalising their non-development expenditures and increasing their tax collection, especially when he was informed about the state of local councils, many of which are over-staffed, under-staffed or not releasing employee salaries on time.

According to Shah, the Sindh government had been giving the union council Rs100,000 per month, but increased the amount to Rs200,000 and then to Rs500,000 after they complained about a shortage of funds. Despite this, he said, most of them still fail to pay their employees. "We must improve our system and strengthen our local bodies," he insisted.

He issued directives to the Sindh local government department to introduce reforms in the local bodies, develop a mechanism for salary payment, remove ghost employees and check the disbursal of pensions.

The CM further constituted a committee, comprising the energy minister, local government minister, local government secretary and finance secretary, to prepare a plan so that local councils could pay their own bills henceforth. Moreover, he ordered the local government secretary, Roshan Shaikh, to meet local government officials and explore ways to boost their revenue and resources.

Unpaid bills

Speaking to The Express Tribune, Sindh Energy Minister Imtiaz Ahmed Shaikh claimed that district municipal councils (DMCs) in Karachi were not paying their bills. "There is no issue of unpaid utility bills in other areas of Sindh," he stated. "The DMCs want the Sindh government to pay their bills."

He said that KE had approached the provincial government to resolve the issue.

Meanwhile, an official who had been present at the meeting told The Express Tribune that the local councils were failing to generate their own revenue.

"They all depend on the provincial government," he maintained, adding that despite the monthly budget provided by the provincial government, they had still not established a system to generate funds and run their own affairs smoothly.

According to the official, there are 1,490 local councils in Sindh, each of which is given Rs500,000 on a monthly basis. "Where do they spend it?" he asked, adding that there were no measures to keep a strong check on their expenditures.

"The Sindh government won't continue to support them financially forever," he added.

Published in The Express Tribune, January 30th, 2020.
COMMENTS
Comments are moderated and generally will be posted if they are on-topic and not abusive.
For more information, please see our Comments FAQ