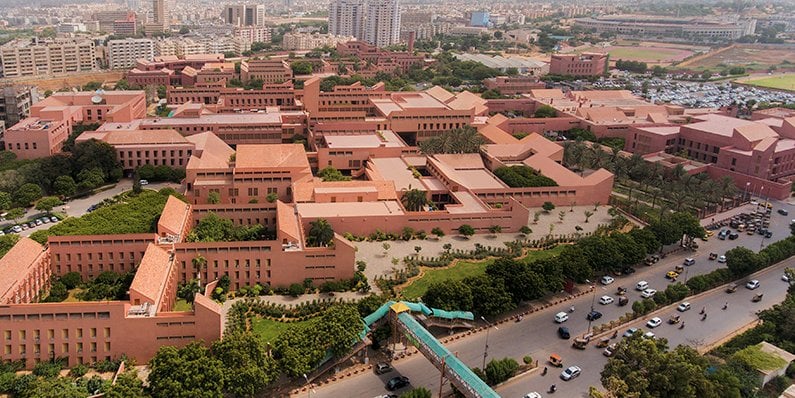 ---
KARACHI: Aga Khan University Examination Board (AKU-EB) has become the first examination board in the country to sign affiliation with the renowned Aitchison College, which has produced several high profile public figures in its 134 years, including the sitting Prime Minister Imran Khan.

Established by the British in 1886 as an elite institution with the objective of educating "the relatives of the Ruling Chiefs of the Punjab, youths of good family, and the minors under the guardianship of the Court of Wards," Aitchison for the longest had not been affiliated with any government board. The college instead relied on international examinations conducted by the Cambridge University Board and only offered O and A Level certifications, which have the educational equivalencies of Secondary School Certification (SSC) and Higher Secondary School Certification (HSSC) exams conducted locally.

Following the college's recent affiliation with AKU-EB, Aitchisonians for the first time will be able to appear in the ninth and eleventh grade examinations under the Aga Khan Educational Board. According to college administration, the approval to affiliate with the AKU-EB came after reviewing the board's curriculum, which has been developed under the guidelines of the National Curriculum Policy. The administration also expressed satisfaction over the board's e-marking assessment technology. Under the e-marking technology, examiners can easily and transparently mark the answer booklets while the identity of the candidates remains anonymous.

Instead of handwritten copies, AKU-EB's specialised software sends scanned copies of the answer booklets to e-markers, which consist of a team of assessment experts, including a senior examiner, a subject specialist and five junior e-markers. Every question bears a specified marking scheme based on which the answers are assessed and marks given. Assessment is done stage-wise with each e-marker awarding marks on his designated area. A highly competent assessment team also oversees any flaws committed by the e-markers.

The Aga Khan University Examination Board, established in 2003, has remained one of the leading conduits for academic excellence.

"According to the University Destination Survey conducted by the board, 92% of students who appeared in their matriculation and intermediate examinations through AKU-EB were able to secure admissions in top-tier national and international universities," AKU-EB Director Dr Shehzad Jeevani said.

"Furthermore, 4% of AKU-EB graduates were able to find placements in major international universities across United States, Canada, Australia and Europe. While 96% of the remaining alumni, including 49% males and 50.1% females, have successfully secured admissions in various public and private sector universities in Pakistan. And from the total, 51.8% of AKU-EB graduates have secured admissions in 15 leading Class-I universities based on HEC rankings," the director added.

Among others, AKU-EB alumni are currently enrolled in 36 international universities.

Published in The Express Tribune, January 30th, 2020.