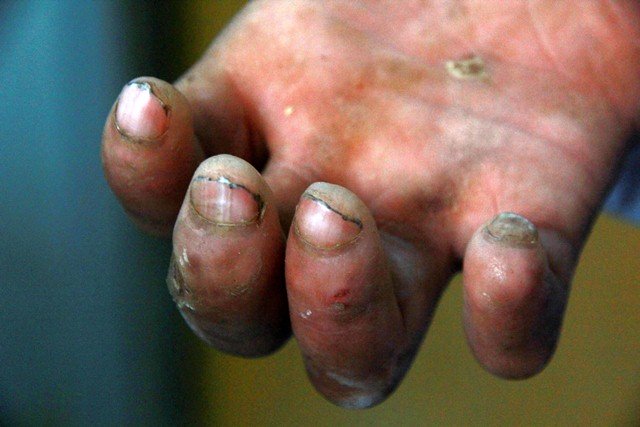 ---
KARACHI: Sindh has the highest leprosy prevalence rate in Pakistan, shared experts while speaking at a press conference held in observance of World Leprosy Day, falling on January 26, at Marie Adelaide Leprosy Centre (MALC) on Saturday.

Addressing the media, MALC chief executive officer Mervyn Lobo, MALC training director Dr Ali Murtaza and MALC human resources and administration director Savio Pereira said that 143 leprosy cases were reported from Sindh during 2018, accounting for 42 per cent of the cases registered from across the country. They also pointed out that 342 leprosy cases were registered last year in Pakistan, while around 400 new cases were reported annually in the country.

"However, the situation seems to be getting better," said Lobo, adding that less than one per cent were found to have contracted the disease among every 100,000 patients and the same stood true for the disability ratio among as many leprosy patients. "Among children suffering from leprosy, the disability ratio is zero," he said.

Lobo said that MALC had been working for the past 60 years to eliminate leprosy from Pakistan.

However, Dr Murtaza, while acknowledging that a drop had been observed in the incidence of leprosy in Pakistan, stated that progress in this regard was "very slow."

Elaborating on the targets set for reducing the leprosy rate, Dr Murtaza outlined the strategies devised by the World Health Organisation for the period between 2016 and 2020. "Zero transmission, zero disability rate among children and zero discrimination," was how WHO planned to curtail the disease, he said, calling for combined efforts to work for this purpose.  Specifically speaking about zero disability rate among children suffering from leprosy, Dr Murtaza stressed the need for early detection and treatment. "The disease needs to be detected early so that it can be treated [timely] and stopped from spreading further," he emphasised.

Moving on to the subject of treatment for leprosy, he said it could be treated via multidrug therapy delivered over a period of six to 12 months, depending on the type of the disease.

He further said that besides facilities for leprosy treatment, services pertaining to tuberculosis and blindness control, maternal child healthcare and community based inclusive development were offered at MALC.

"So far, 221,165 tuberculosis patients have been treated at MALC and among them, over 89,000 were sputum smear positive, which meant that they could infect other persons," he said, adding that all of them were leading a healthy life now. Likewise, 200,000 persons have been treated for eye-related problems for free at MALC, with 4,000 among them undergoing cataract surgery performed at MALC base hospitals and surgical eye camps, shared Dr Murtaza. "Moreover, more than 100,000 children are screened every year for refractive errors at the facility and vitamin A capsules are given to those having deficiencies," he said.

He apprised media persons that a community based inclusive development programme as well as a maternal child health care programme was also launched by the healthcare facility three years ago in selected areas.

Published in The Express Tribune, January 26th, 2020.
COMMENTS
Comments are moderated and generally will be posted if they are on-topic and not abusive.
For more information, please see our Comments FAQ