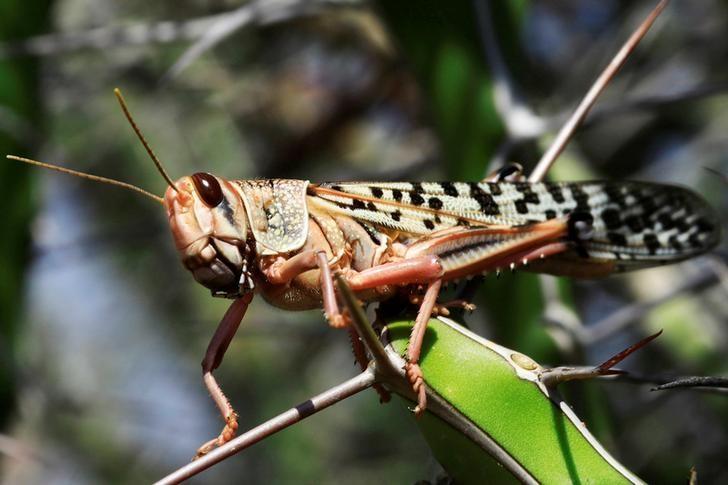 ---
HYDERABAD: As the menace of the locusts continues to haunt agriculturists, the Sindh High Court's (SHC's) Sukkur bench gave on Thursday a month's time to the provincial government to get rid of the insects. The bench, comprising Justice Rasheed Ahmed Soomro and Justice Amjad Ali Sahito also directed the relevant officials to submit a compliance report at the next hearing on February 29.

"We ought to consider this threat seriously. The government failing to control locusts will result in shortages of food and the inflation of food prices in the coming months," observed Justice Sahito.

The bench also expressed dismay over the absence of Naushero Feroze deputy commissioner at the hearing.

Meanwhile, Agricultural, Supply and Prices Department Director Rasool Bux Junejo informed the court that the department has already sprayed around 457,000 acres of land in Sindh with insecticide. So far, insecticide has been sprayed in Sukkur, Khairpur, Ghotki and desert areas of the province, he said.

According to Junejo, 57 teams of the agriculture department are engaged in combatting locusts across the province. He maintained that the Sindh government has purchased 24 new vehicles for spraying insecticide.

Last week, Sindh Agriculture Minister Muhammad Ismail Rahu said that the province has decided to hire planes to kill locusts through aerial spraying, blaming the federal government of leaving Sindh in the lurch. He had claimed that the provincial government has, so far, sprayed 434,000 acres of land out of around 600,000 acres in the desert region by means of ground operations.

Another 154,000 acres of standing crops and over 100,000 acres of locust-affected crops have also been sprayed, he added.

The farmers, however, claim that the scale of the disaster is considerably greater than what the government, which is yet to complete the assessment of the damage, acknowledges.

Published in The Express Tribune, January 17th, 2020.
COMMENTS
Comments are moderated and generally will be posted if they are on-topic and not abusive.
For more information, please see our Comments FAQ