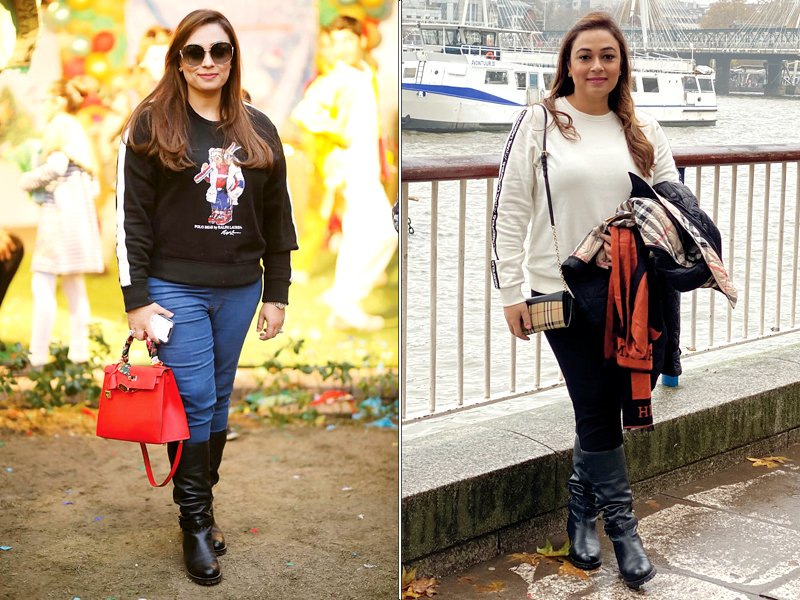 ---
Lahore based designer, Sadia Asad tells us about all the things she loves


All time favourite show?

Friends! I love watching it every single time.

One thing you can't live without?

My kids.

Favourite getaway destination?

London, Phuket and Interlaken.




Favourite quote?

'Impossible is Nothing'

Favourite perfume?

Oud Ispahan and Oud Malaki.

Heels or flats?

Flats in summers, heels in winters.




What do you spend most of your money on?

Travelling, shopping, bags and most importantly on business; my brand Noor.

Favourite hobby?

I love designing. I spend most of my time doing research and sketching new designs.

Your trademark accessory?

My ring and watch given by my dad on my wedding.

Two essential winter accessories?

High boots and jackets.

One thing you can't leave the house without?

My phone, bag and sunglasses.