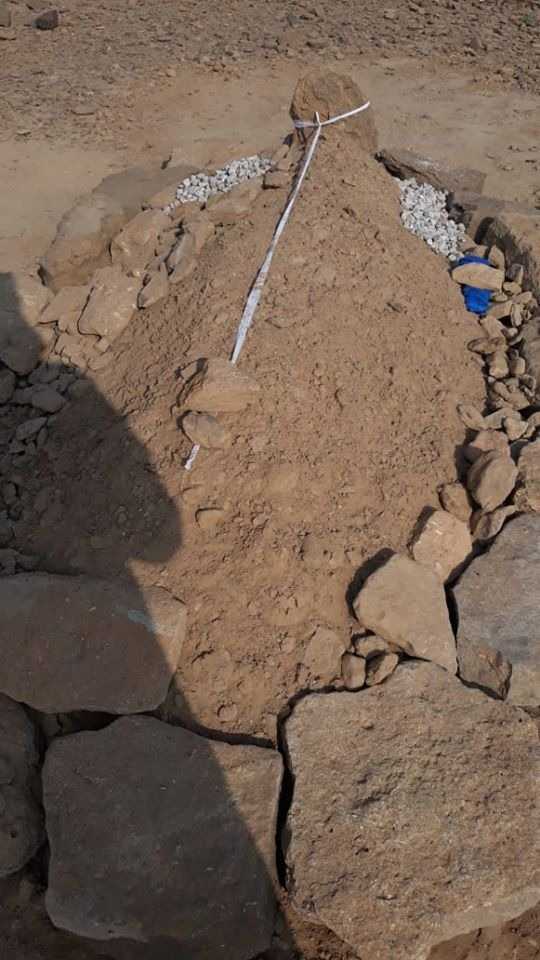 ---
HYDERABABD: It has been five days since the father and two relatives of the girl, who died in a remote area of Dadu, allegedly due to stoning, earlier this month, went missing after they were whisked away by unidentified persons in a vehicle.

Claiming that no measures were taken by the police for the recovery of the missing persons, the deceased girl's neighbours and relatives staged protest in Wahi Pandi on Sunday. They complained that police had been informed about the incident but had not shown any interest in resolving the case.

Earlier, Dadu Police had registered an FIR of the girl's killing and had arrested her father and some other persons. However, the arrested suspects were later released on bail, before they were whisked away by unidentified persons.

The girl was believed to have died due to stoning until a medico-legal team ruled out the possibility after exhuming her body and carrying out a postmortem.

Meanwhile, three siblings, children of Nadeem Shar, a newspaper hawker, were killed as the roof of their house, which was under construction, collapsed in Sukkur's Pathan Colony.

According to police, the family was asleep when the roof caved, burying 17-year-old Naheed, 14-year-old Benazir and seven-year-old Waseem under the debris. Shar and his wife sustained injuries in the incident.       Talking to the local media, Shar said due to his limited financial resources, he had to but used construction material to extend his small dwelling.

Published in The Express Tribune, December 30th, 2019.