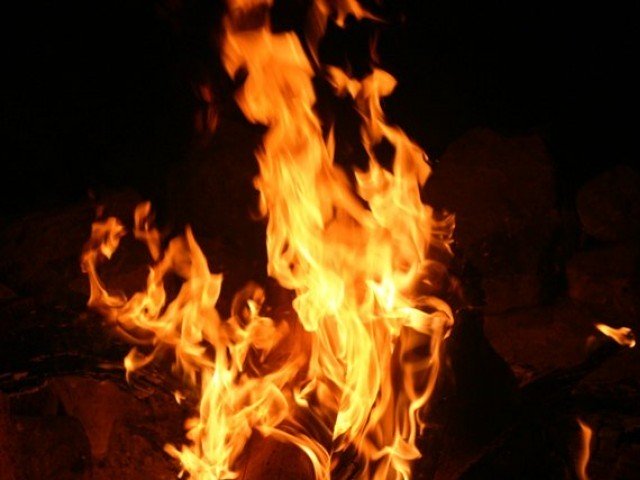 ---
KOT RADHA KISHAN: Three persons, including two women, sustained burn injuries in an incident of fire in Kot Radha Kishan.

Reportedly, the incident occurred after fire erupted following the explosion of a gas cylinder in the city. As per details, 32-year-old Shagufta Bibi, wife of Muhammad Javed and resident of Mohalla Kot Mania, near Kot Radha Kishan, started making breakfast for her children at her home when the cylinder exploded.

The explosion broke glassware of the kitchen, injuring 22-year-old Ehtisham and 30-year-old domestic worker Samira Bibi.

The local residents transferred the injured immediately to the district headquarters hospital.

Due to the unavailability of a burn unit, the DHQ referred the injured to a hospital in the provincial capital.

Published in The Express Tribune, December 26th, 2019.