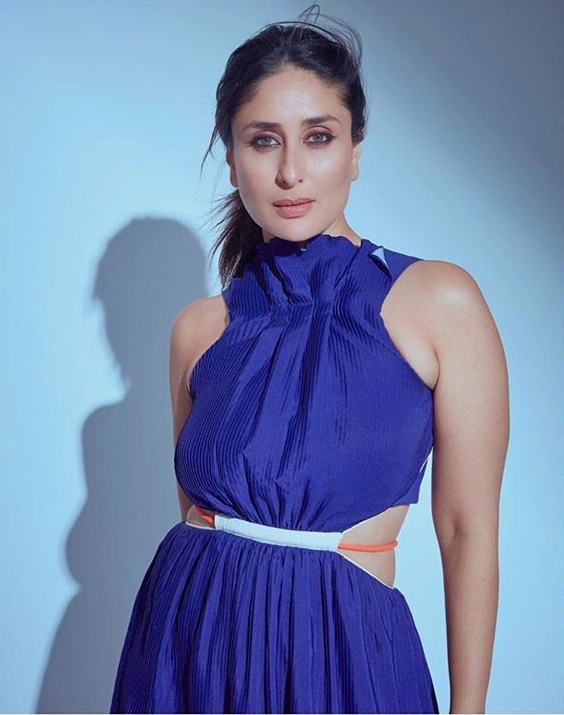 ---
Rounding off two decades in Bollywood in 2020, the industry's resident diva Kareena Kapoor opened up about her mantra to stay relevant and how she feels that she shouldn't be compared to the younger generations.

The star has managed to be on top of her game for a solid 20 years now, and is gearing up to deliver Good Newwz this month, alongside Akshay Kumar, Diljit Dosanjh and Kiara Advani. . In a conversation with the Press Trust of India (PTI), the Veere Di Wedding actor opened up about how she manages her stint in the industry by making sure that her film choices are well informed and more evolved to suit the audiences of today.

Kareena Kapoor explains why son Taimur keeps saying 'no pictures' to paparazzi

https://www.instagram.com/p/Bh6W9Oknhyb/

"Every time I want to do one small film, these big films come around and I get tempted to those. But still these films like Veere Di Wedding had something which was relevant to the millennial generation. That's a definite, conscious kind of thing. To do big films with a heart and in a millennial, contemporary kind of way," she said, before adding that, "That's why after twenty years, one can still work, still be compared to the younger generation."

Akshay Kumar's 'Good Newwz' trailer is too hilarious to let go

https://www.instagram.com/p/B6DKwSRF8ra/

Kapoor then went on to share her reservation about being compared to the younger crop of actors. "I wonder why they do that because I'm not a part of this generation, or this race. But people always compare me with someone and I'm like 'but why?' That's wrong. I have spent two decades in the industry, I'm doing my own thing, happy in my own space, and I am content in whatever that's happening," she said.

https://www.instagram.com/p/B41chvvlhv7/

This strategy is exactly what made her sign on to Good Newwz as well. "We have never addressed a topic about a couple wanting to have a child, but maybe they can't have it so they opt for IVF-today that's an option—and turning it on its head by making it funny. It's a topic of today and done in a funny way, like one of those Adam Sandler movies," said Kapoor.

Directed by Raj Mehta and starring Kareena Kapoor, Kiara Advani, Akshay Kumar and Diljit Dosanjh in leading roles, Good Newwz is set to release on December 27.

Have something to add to the story? Share it in the comments below.