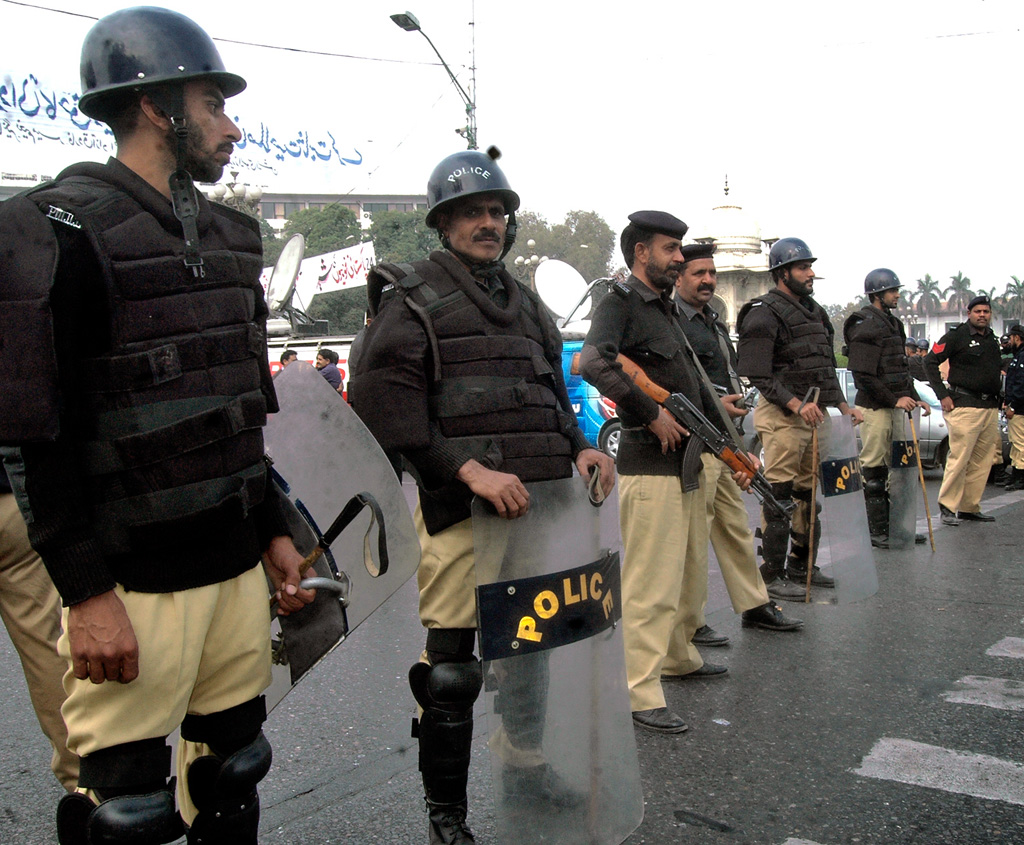 ---
LAHORE: Another massive reshuffle in the top brass of Punjab police, including the provincial police chief, has once again raised serious questions about Pakistan Tehreek-e-Insaf (PTI)-led government's credibility of a clear roadmap for police reforms.

The transfer in the chain of command has become too frequent. It has been frequent to the point that the situation seems to be one in which there is barely any sense of stability among rank and file of the department. It is also evident from the fact that the PTI-led government lacked any clear-cut policy for transfers and postings.

Earlier, the prime minister had formed a commission to further his agenda of police reforms. Former KPK IG Nasir Khan Durrani had been appointed as head of the commission. However, he had resigned few hours after the replacement of Muhammad Tahir as Punjab inspector general of police (IGP) by Amjad Javed Saleemi.

Reportedly, his resignation was a symbolic protest against the transfer. Despite this major setback, PTI-led government could not devise a transfer and posting policy. Even more immediate transfers, including transfers as means of political victimisation, were also made.

'PHP should coordinate with police to curb crimes'

The case of Pakpattan DPO Rizwan Gondal is a prime example of such decisions. Despite such massive blows that Rizwan tainted its image as the proponent of police reforms, the PTI-led government did not reconsider this transfer and posting approach. Amjad Javed Saleemi was replaced by Arif Nawaz Khan as Punjab IGP.

Finally, Arif Nawaz has been replaced by Shoaib Dastagir as Punjab IGP, set aside the list of transfer and postings of other senior police officers including DPOs.

When it comes to the agenda of police reforms, the PTI-led government has maintained a myopic vision. Reportedly, no is fully informed about the outcomes of the commission formed for police reforms by the prime minister after the resignation of Durrani.

However, a few insufficiently-planned, hasty moves have been observed. A few weeks before the recent reshuffle, Punjab police had invited a lot of public outcry after the custodial death of Salahuddin and other police brutalities that came forth.

In the wake of this scenario, the PTI-led government put forward a police reforms proposal. The proposal had sent a stir among police circles. An overwhelming majority of police top brass came forth to oppose it strongly.

The officers including the rank of additional IGs and DIGs burst before IGP to convey their reservations. An interesting part of the proposal was that Police officers had not been consulted.

Punjab Chief Minister Sardar Usman Buzdar held a few meetings with the IGP and other senior officers. The recommendations were conveyed to the high authorities via the chief minister. The outcome of the said proposal is yet to be known.

Published in The Express Tribune, December 6th, 2019.
COMMENTS
Comments are moderated and generally will be posted if they are on-topic and not abusive.
For more information, please see our Comments FAQ