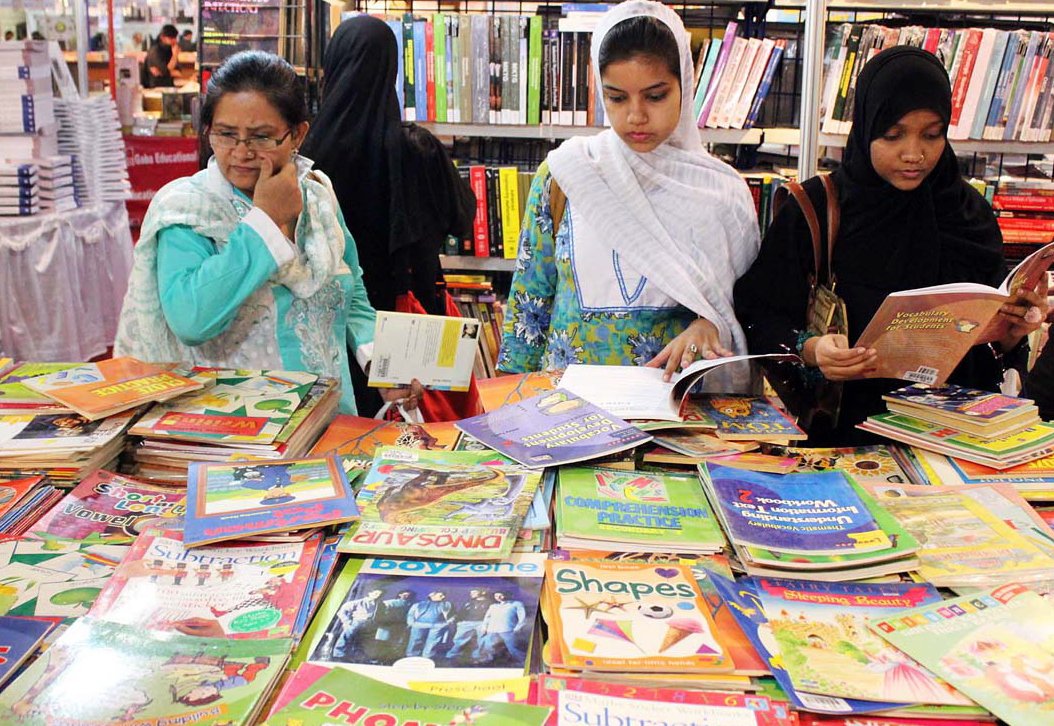 ---
As many as 136 publishers and booksellers from Pakistan and 40 from 17 other countries will participate in the 15th Karachi International Book Fair (KIBF), set to begin tomorrow (Thursday) at Karachi Expo Centre.

The managing committee of the book fair revealed this information while talking to media during a press conference on Tuesday. They said that more than 330 stalls will be set up at the fair, featuring books by publishers from Iran, India, Turkey, Singapore, China, Malaysia, England, UAE and other countries. Members of the committee also said that Sindh Chief Minister Syed Murad Ali Shah will inaugurate the five-day book fair, which will end on December 9.

Organised by Pakistan Publishers and Booksellers Association, over the years, KIBF has turned out be one of the largest trade fairs in Pakistan, since its inception in 2005, they said.

Addressing media persons, the convener of the fair, Waqar Mateen Khan said he is thankful to the publishers and booksellers participating in the event, as well as the managing committee for its "untiring efforts" in organising the event. He said he was hopeful that a large number of people will attend the fair this year.

Pakistan Publisher and Book Sellers Association Chairperson Aziz Khalid also spoke at the press conference. He said that this time around, organisers have directed efforts towards establishing relationships with key international book fair organisers which will lead to the exchange of professional expertise. It will also help highlight the importance of book fairs, he added.

"Fairs are not just book exhibits anymore," he said, further elaborating the book fairs can be used by the government as "diplomatic tools."

He said the KIBF, like other book fairs, is aimed at promoting knowledge, humanity, ethical values and tolerance, in addition to motivating the youth to partake in creative pursuits and play an important role in the fields of science and literature. Khalid said the organisers are expecting around 400,000 people to attend the event, which will include book launches as well as drawing, recitation, speech and quiz competitions for children.

Book fair's deputy convener, Syed Nasir Hussain and others, including Nadeem Mazhar, Iqbal Ghaziani, Iqbal Saleh Mohammad, Nadeem Akhtar, Kamran Noorani, Owais Mirza Jamil and Saleem Abdul Hussain also attended the press conference.

Published in The Express Tribune, December 4th, 2019.